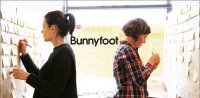 Prove your UX knowledge, get CPUX certified! Bunnyfoot in association with the international UXQB and Bunnyfoot present a: Professional 3-day UX certification program covering user experience methods and theories – delivered by Bunnyfoot and independently assessed/certified by Certible. What is CPUX? CPUX (Certified Professional in User Experience) is an international standard for qualification of individuals who are professionally involved in developing or ensuring the usability or user experience of products.

Is UX certification relevant to me?Absolutely! Foundation level certification is appropriate for anyone who works in UX or who wants to become familiar with the basics of usability, for example product managers, software developers and designers of all interactive systems that have a user interface.

Why is this course relevant to you?
to ensure that your knowledge of usability and user experience is completely up to date
to acquire knowledge and skills that follow the established conventions
to have recognised proof of your knowledge of usability and user experience
the certification gives you the qualification needed to advance to the higher certificates in the areas of usability testing (CPUX-UT) and user requirements engineering (CPUX-UR)


What will I learn on the course?The course is based on content from the International Usability and User Experience Qualification Board (UXQB) and is delivered by Dr Rebecca Gill in London. The course provides an introduction to usability and user experience in the areas of:
usability principles and guidelines
understanding and defining the context of use: procedures for analysis, observation, interview, personas, scenarios, user groups
learn how to gather and specify user requirements
describing user interaction: design, low- and high-fidelity prototypes, dialogue principles, heuristics, guidelines, best practice in error messaging
usability Testing and other evaluation methods: step-by-step approach in running a usability test, typical errors, heuristic evaluation, questionnaires
process management and application of methods: Process Model for user-centered design, UX roles in an organization


Course modules and pricesThe course consists of two modules and extends over three days:

The complete course (both modules, 1&2) - £1395.00 (+VAT)
Module 1: UX Course: 2-day classroom course - £1190.00 (+VAT)
11th - February 10:00 - 18:00
12th - February 09:00 - 17:00

Module 2: Crash Course & Certification £690.00 (+VAT)
Half-day intensive review of the entire curriculum and rehearsal certification test
13th February - 09:30 - 12:50
Certification: Test and certification
13th February - 14:30 - 15:45

You will find the syllabus (curriculum) on the UXQB website

Certification TestIn order to gain certification, you must pass the 75 minute test that consist of 40 multiple choice questions. To pass, you must score at least 28 points out of the 40 possible.


Payment by InvoiceIf you would prefer to pay by invoice, please book directly via Bunnyfoot (email training@bunnyfoot.com or call Kelly on 0207 608 1670).

Cancellation policyShould you need to cancel, the following refunds will apply: 30 days or more prior to training - Full refund minus £50 admin fee
15-29 days prior to training - 50% refund7-14 days prior to training - 25% refund6 days or less prior to training - no refund

Course T&C can be found on the Bunnyfoot website


Testimonials
"This course gave me the knowledge to talk about human centred design with so much more confidence and I'm really looking forward to putting the skills and information I've learned into use in my new role. The course was expertly run and it was great to learn alongside others in the field. There was a really good balance of learning and practical activities. I'm delighted to be certified!" - Natalie Heaton, Specialist Editor (User Experience), BUPA UK 
"I found the course to be really inspiring. The group work and the use cases we worked through really brought the topic to life. Our tutor provided excellent advice and training. I'm really thrilled I passed!" - Keith Tomlinson, Digital Community Manager - Global Marketing, Unilever 
"Thanks for providing a great course – I really enjoyed it and learnt a lot. You were very clear and managed to get through a huge amount at a good pace. A really good few days!" - Ed Easton, Head of Digital Design - Sony Computer Entertainment Europe