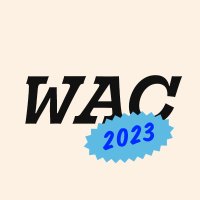 This summer marks the 15-year anniversary of the World AeroPress Championship, so we're turnin' up the heat and servin' up back-to-back coffee showdowns on our home turf, right here in Melbourne. 
Be the first to see a totally new, points-based format of AeroPress Champs on Friday night, or bear witness to the world's best brewers fighting for the world title on Saturday. Heck, you could even come to both with a two-day pass.
Spectators can expect to be eating some of Melbourne's best handheld morsels with a pop-up from Nico's Sandwich Deli, fresh libations by Low Key, and coffee by Fieldwork Coffee on both days of festivities.

** This is a multi-day event, however, access depends on ticket type **

—
AUSTRALIAN AEROPRESS CHAMPIONSHIP (AAC)
Friday, December 1st @ 5PM
On December 1st, 2023 the AeroPress Championship will be changed forever. The best brewer from each state will go head to head at the Australian AeroPress Championship (AAC), but forget what you know about a standard AeroPress Championship event. This year's AAC is going to be a multi-round, points- based battle, testing a whole range of each state champion's skills. What does that mean, exactly? You'll need to come along to find out.

The 2023 AAC is proudly supported by Fieldwork Coffee, Minor Figures, Brewista, ACME, Cafe Imports, Coffee Tools Distributing, Timemore and Slayer Espresso

—
WORLD AEROPRESS CHAMPIONSHIP WORLD FINAL (WAC)
Saturday, December 2nd @ 10 AM - 6 PM
On December 2nd, the world's best coffee makers from over 60 countries will converge in Melbourne to battle for the undeniably glorious title of 'World AeroPress Champion.' To make it to the World Final in Australia, each national champion has defeated countless national counterparts from a global roster of thousands of competitors. For these die-hard coffee brewers, some of whom have never worked a day behind a coffee bar, winning the championship could change their lives forever, and make for one heck of a story to tell over tea back home.
Spectators have the opportunity to taste coffees brewed by the world's best — literally. At the Champion's Brew Bar, national champions will be serving their winning recipes for all to try.

The WAC welcomes all coffee lovers (and the coffee-curious) to join in on some casual merrymaking, food, drinks, and music, to cheer on the best brewers in the world as they plunge their way towards glory.

The 2023 WAC is proudly supported by Fieldwork Coffee, Minor Figures, Brewista, ACME, Cafe Imports, Coffee Tools Distributing, Macap Grinders, Perfect Coffee Water, Fressko, Ecobarista, ROEST, SOVDA and Slayer Espresso
—


Refund Policy

Please note that if you are unable to attend, you can contact the organizer on or before November 16, 2023 to receive a full refund. Requests sent after 11:59 PM local time on November 16 will not qualify for a refund.


—
The 2023 World AeroPress Championship and Australian AeroPress Championship is proudly supported by:

Fieldwork Coffee | https://fieldworkcoffee.com.au/
Cafe Imports | https://www.cafeimports.com/
Macap Grinders | http://www.macap.it/en-us/
ACME | https://acmecups.com/
Minor Figures | https://minorfigures.com/
Brewista | https://brewista.co/
Coffee Tools Distributing | https://www.coffeetools.supply/
Perfect Coffee Water | https://perfectcoffeewater.com/
Fressko | https://madebyfressko.com/
Ecobarista | https://www.ecobarista.com.au/
ROEST | https://www.roestcoffee.com/
SOVDA | https://www.sovdacoffee.com/
Timemore | https://www.timemore.com/
Slayer Espresso | https://slayerespresso.com/