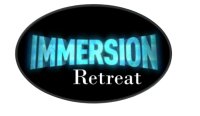 Join us for three days of immersion into the heavenly realm with a practical, wholistic approach in the Tacoma area. The focus is small group, relationally focused interaction for transformation. We will be doing "life" together – making food, cleaning up, eating, exercising, meditating, ascending, learning together in a safe, fun environment. We've found that this is the atmosphere where changes take place and a pathway of implementing them into your lifestyle is forged. The teachings will be tailored to the group and its needs, but may include: Seeing in the Spirit, Courts of Heaven, Ascending Basics, Mandate for Ekklesia groups, Scrolls, Walking as Mature Sons, Exploring the Next Age and more. This will be balanced by practical applications to HOW we can walk out our life in the Spirit –
Healthy living for transformation:
Breathing techniques
Healthy eating
Exercise that is engaging spirit, soul and body
Dealing with soul issues
Forgiveness
Emotional well-being (affirmations, essential oils, etc)
Generational bloodline cleansing
Includes:
3 night stay with an option for a 4th night ($50 extra)
3 Dinners, 3 Breakfasts, 3 Lunches (with option for an additional dinner/breakfast if staying over Sunday $20)
Zyto wellness scan and personal consult
Four weeks of preparation (1 teaching per week)
Four weeks of follow-up (1 teaching/activation per week
PAYMENT OPTIONS:  We've tried to make this affordable for as many possible.  There is a $50 discount to those enrolled in the Ultimate Impact Course  - for information to join, go to www.UltimateImpactMovement.com 
You may pay in full with the options below or choose a payment plan.  The payment plan is $250/200 down now and a minimum of $100 per month until it is paid off.  The double occupancy ticket is for one person. If ordering as a couple, buy a ticket for each of you. If you have any questions, please email us at info@kingdomequippingcenter.com
Gil and I will be staying until Monday morning.  If you'd like to stay with us for more personal time, you can pay an extra $70 for an additional night stay and dinner Sunday night and breakfast Monday morning. We will be hosting Kingdom Equipping Center on the Road if you'd like to join us Sunday afternoon.  
Retreat address: 

1419 South Yakima Avenue, Tacoma, WA 98405, United States