---
---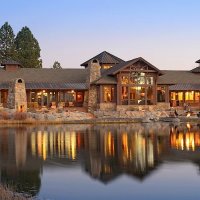 More than ever, those of us who are passionate about higher ed and its mission, seek and need to share ideas, inspiration, and innovation—while also stepping back for a moment to reflect, decompress, and refresh our perspective. That's what the Institute for Strategic Enrollment Management offers.

The Institute is a revival of a groundbreaking professional development opportunity, known as the Snowmass Institute, that lasted for over 30 years and shaped the careers of generations of enrollment leaders—not to mention their institutions and the profession. Join us for a remake of this extraordinary experience.

Not just for enrollment leaders. Who should attend?
Enrollment's role in institutional health can't be overstated, and response to the Institute has been incredible. That's why we are focusing on four main tracks: 

Chief Enrollment Leader Track
Vice Presidents for Enrollment, Vice Chancellors of Enrollment, Chief Enrollment Executives, Deans of Admission, Vice Presidents of Institutional Strategy
Emerging Enrollment Leaders Track
Assistant & Associate Directors, Admissions Counselors, Transfer and Graduate Recruiters, Directors
President Track
Presidents, Chancellors, CEOs, Cabinet and Board Members, CFOs
Flagship Track
What's different about the Institute:
All substance, tangible takeaways, and groundbreaking insights from other industries.
No vendors, exhibit hall, or sales meetings—this is 100% learning, decompression, and reflection.


*Cancellations and refunds are not accepted.