---
Buy tickets
Ticket Type
Price
Fee
Quantity
---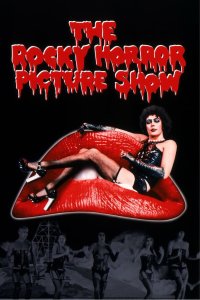 A Halloween evening themed screening of The Rocky Horror Picture Show. Feel free to dress for the occasion and join in the fun.
Sweethearts Brad and Janet, stuck with a flat tire during a storm, discover the eerie mansion of Dr. Frank-N-Furter, a transvestite scientist. As their innocence is lost, Brad and Janet meet a houseful of wild characters, including a rocking biker and a creepy butler. Through elaborate dances and rock songs, Frank-N-Furter unveils his latest creation: a muscular man named 'Rocky'.
Cert: 15
Run Time:  1 hour 35mins plus one interval.
Doors open at 7.00 pm screening commences at 7.30 pm PROMPT