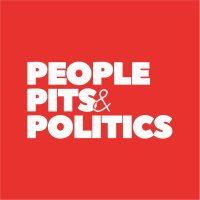 Join the North of Tyne Mayor, Jamie Driscoll and guest speakers who have CWB specialist areas of expertise. 

Building on the success of our People, Pits and Politics Festival held in Durham in 2018, we are now planning a series of more focussed local events. The vision is the same: we're bringing together the very best in our community organisers, political trainers and alternative media to empower ordinary people to do extraordinary things. 
The programme for the day is very much focussed on the more concrete rather than abstract aspects of CWB with the emphasis on key areas such as the real living wage, developing the cooperative economy and recycling money locally.
There will be soup, a sandwich and a festive mince pie, as well as refreshments. Please send a message via the Send Message button on the People, Pits and Politics Page if you would like a free ticket. 
More information to follow very soon. 
Bring your ideas along and be a part of keep local money local. 

How to get there:
By car:
The nearest available parking is: above Gosforth Shopping Centre (directly opposite the venue), St. Nicholas Avenue car park, Salters Road car park (5 minutes walk from venue)
All three have wheelchair accessible parking spaces available – however these car parks are time restricted to a maximum of only 2 or 3 hours
There is no on-street parking for non-permit holders on surrounding roads
The Newcastle Great Park & Ride is just outside Gosforth, off the A1. The Q3 Quaylink bus service runs every 15 minutes from here to the venue
By bus:
The nearest bus stops are by the Brandling Arms (adjacent to Gosforth Shopping Centre and opposite the venue), and on Church Road by the St Charles Borromeo RC Church (4 minutes walk from the venue). These are served by the following bus services:
30/31/33/33A/35/43/44 Arrive Sapphire/45 Arriva Sapphire /46 Arriva Sapphire /54/710/Q3 Go North East Quaylink/X9 MAX/X10 MAX /X11 MAX /X14 MAX /X15 MAX /X16/X18 MAX /X20 MAX /X21 Arriva Sapphire /X22 Arriva Sapphire /X30
6/7/8/54/552/553/S105/S135
By metro:
The nearest metro stations are Regent Centre, a 12 minute walk from the venue, and South Gosforth, a 14 minute walk from the venue
Venue information:
The venue is wheelchair accessible by lift, and there are accessible toilets
The event will use microphone and speakers
The venue does not serve alcohol, and this is a non-drinking event
Lunch will be provided, please let us know any dietary requirements when purchasing tickets
There is a free-to-use on-street cash machine at the Gosforth Shopping Centre Sainsbury's directly opposite the venue