---
Buy tickets
Ticket Type
Price
Fee
Quantity
---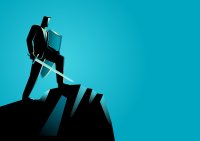 ACHIEVE SUPREME PERFORMANCE for you and your team!

If business owner, manager or team leader or employee, everyone has challenges and responsibilities, that can be difficult.

- Learn how to RELAX deliberately, no matter what is going on around you.
- COPE better at times of difficulty.
- Be more RESILIENT.
- "WORRY WELL" to find solutions rather than getting stuck.
- Wake up ready to SEIZE EACH DAY with energy and enthusiasm.
- Create a balanced, fulfilling and HAPPY LIFE!


I am Linda Clarke, an experienced consultant that would like to show you how you can feel happier, stronger and with purpose - ready for the challenges that life throws at us!
The tools I give you will make you a strong and supreme performer!

We will meet in the board room at the UBC Office Building.
FREE parking and refreshments are available.
You will take home a FREE guide with all the information learned and two FREE MP3 downloads.
For tickets please use this page or for more information on me and what I do, please visit https://www.lindaclarke.co.uk/

I am looking forward to see you at the workshop!