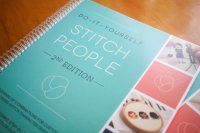 Join us for our first official Stitch People event!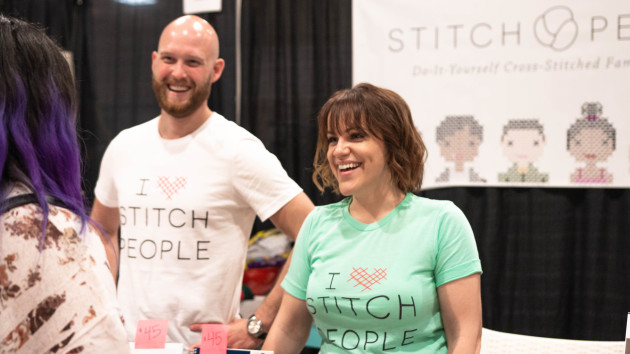 We've been dreaming and scheming and now plans are underway to build and support our growing Stitch People community! We're taking DIY to DIT (do-it-together) by hosting our first ever Stitch People Gathering – an event just for you to craft, create, and cross-stitch with the thousands of others who love it as much as you do!
Space is limited, so get your ticket today!
Hold on to your hoops! We'll be covering a lot, including:
Learning New Techniques and Styles
Teaching Tips and Tricks
Connecting with Other Stitchers
Building your Stitch People Business
Starting, Completing, or Continuing YOUR current projects
Schedule of Events
What's Included
Hotel Information
We've negotiated discounted rates with two hotels nearby: Holiday Inn Express and Suites, and Hyatt House. To get the discounts at Holiday Inn, give their main desk a call and tell them you'd like to book for the Stitch People Event and they'll be able to help you out. For the Hyatt House discount, send us an email (info@stitchpeople.com) and we'll connect you with the sales manager at the Hyatt who has been helping us out.
The Hyatt will be a little more expensive, but comes with the added benefit of being right across the street from the event center, within walking distance! If you're staying at the Holiday Inn, you'll probably want to find a way to get to the event center (rental car, Uber/Lyft, etc).
Livestream Option
For $29, you can purchase a Livestream ticket! The ticket will get you access to a new Facebook group we've created for the Livestream, where we'll be going LIVE on the morning of the event! Once you purchase your ticket, you can request to join the group (keep your order number handy so we can quickly verify your ticket) and we'll approve you!
Click here to purchase a livestream ticket
New Book Release
We're excited to be releasing a BRAND NEW Stitch People book at the event! It'll be available for purchase at the event itself, so if you're there in person you'll be able to walk away with your copy! For everyone else, we'll start shipping that new book on March 1, 2020, so getting your book at the event means you'll have it a whole month before anyone else!
Refund Policy
We offer a 100% refund up to three weeks prior to the conference. After that, refunds are available minus a $20 administrative fee per person.
Can't Make It?

No worries! We'll miss you, but we plan to host more events in the future! Click here to give us your info so we can keep you in the loop!
Interested In Presenting?

Click here to submit your idea for a presentation!
More Questions?

We've put together a list of FAQs that cover things like what to do in the area (if you're staying an extra day or two, or have a spouse who doesn't want to attend the event), what to bring to the event, and more!