---
---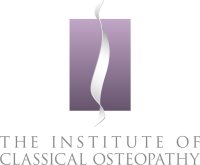 The Institute of Classical Osteopathy is run by Registered Charity Number 1020193 to promote Classical Osteopathy, this is why our main sources of income are donations and annual subscription fees in order to provide postgraduate courses, clinical mentoring, webinars, conferences, workshops, book/video edition. 
Where your money will go:
Provide affordable postgraduate courses in Classical Osteopathy so Classical Osteopathy can remain as an option for new students to learn about. 
Organize annual International Conference so we can keep spreading the Principles and Concepts of Classical Osteopathy. To invite ICO and  worldwide recognize Osteopaths, Researches and speakers that can help to increase deep understanding of the theoretical concepts of Osteopathy. 
Editing new books and videos for the benefit of those that want to keep learning Classical Osteopathy practice and theory. 
Provide affordable treatments in our student mentoring clinic in north London 
A regular donation or single donations will really help our small team to achieve the goal of sustainable teaching.  – thank you!