The Upton House Concerts are BACK!



🎶🎙️🕺💃 🎶🎙️🕺💃 🎶🎙️🕺💃🎶

Three days of great music set in the beautiful grounds of Upton Country Park. 
With 'Legends Night' Friday, 'Britpop Forever' Saturday and 'Absolute 80s' Sunday.
There is something for everyone!
So... Bring your picnic and your friends to the best value concerts around!

🎶🎙️🕺💃 🎶🎙️🕺💃 🎶🎙️🕺💃🎶 




🎶🎙️🕺💃 🎶🎙️ Friday Night 🎶🎙️🕺💃 🎶🎙️
-----> Friday 28th May - 15:00pm Car park and gates open <-----

17:00 - Tania Alboni - Amy Winehouse (Tribute)
18:50 - Rolling Clones (Rolling Stones Tribute)
21:00 - UK Queen (Queen Tribute)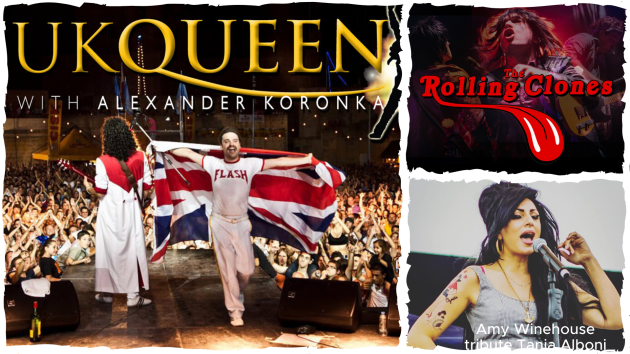 🎶🎙️🕺💃 🎶🎙️Saturday 🎶🎙️🕺💃 🎶🎙️
-----> Saturday 29th May - 11:30am Car park <-----
-----> 12pm Gates open <-----

13:00 - Blurb (Blur Tribute)
14:30 - Oasish (Oasis Tribute)
16:20 - Stereoironics (Stereophonics Tribute)
18:00 - Absolute Stone Roses (Stone Roses Tribute)
19:50 - Republica
21:20 - Space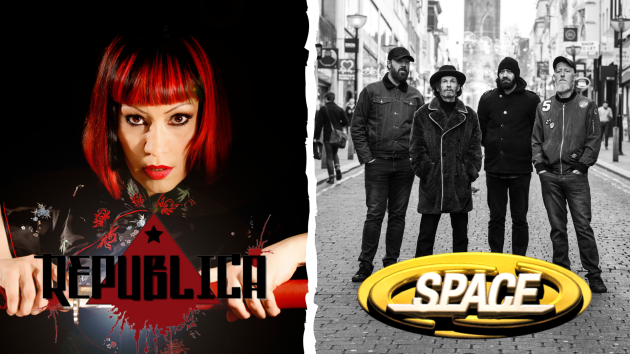 🎶🎙️🕺💃 🎶🎙️ Sunday  🎶🎙️🕺💃 🎶🎙️
-----> Sun 30th - 13:00pm Car park/gates open <-----

15:50 - Pat Sharp hosting
16:00 - Dr and the Medics
17:20 - Pat Sharp DJ Set
19:00 - Sonia Evans
19:50 - Jive Bunny and the Master Mixers
21:00 - Katrina & the Waves

🎶🎙️🕺💃 🎶🎙️🕺💃 🎶🎙️🕺💃 🎶🎙️🕺💃 🎶🎙️🕺💃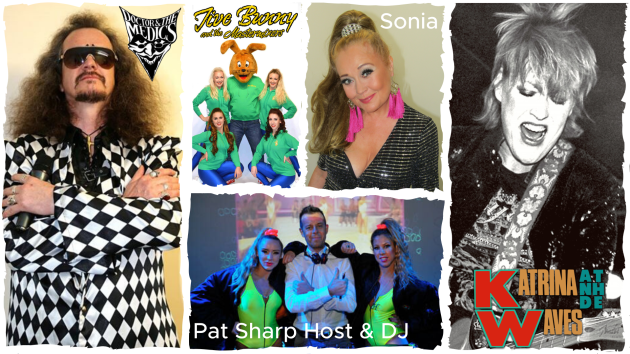 Upton House Concerts FAQS

Can I buy tickets at the gate?
Yes, you can, but subject to availability as this event is expected to sell out. Booking in advance is recommended to avoid disappointment. We highly recommend buying advance tickets via our website by clicking here.
Is there parking onsite?
There is an on-site car park. There is disabled parking next to the main entrance, however, there are limited spaces. Please contact us to book your disabled parking space and please bring your disabled badge to show on arrival.
Is there disabled access?
Yes, and there are specific Wheelchair & Carer tickets available. See the Parking question amongst these FAQs for details of disabled parking.
What can I bring to the event?
The concerts are open-air concerts and therefore we encourage you to bring camping chairs and picnic blankets to sit down and relax on. To avoid blocking sight-lines of other ticket holders, please do not bring gazebos. You are allowed to bring picnics, food and drink with you. Please see below for our alcohol limitations.
Can I bring a picnic to the event?
Of course, you may bring your own picnic. There will also be food stalls and a bar with a range of tipples, as well as non-alcoholic hot and cold drinks for you to purchase.
ALCOHOL LIMITATIONS
Please note alcohol is limited to the following per person
1x Bottle of wine per person
OR
4x Cans of Beer per person
OR
1x 75cl of Spirits
Is there seating or do I sit on the grass?
No seating is provided, so you can bring a blanket or camping chairs to sit on the grass. To avoid blocking sight-lines of other ticket holders, please do not bring gazebos.
Are the concerts child-friendly?
The festival is suitable for all ages.
What age is a children's ticket?
A child's ticket ages 5-16. Under 5s are FREE! All children under the age of 16 need to be accompanied by an adult.
Are dogs allowed to the event?
Yes of course! But only well-behaved dogs and they MUST be kept on leads at ALL TIMES.

Are gazebos allowed?
Unfortunately, we are unable to allow gazebos at this event as it would block the view of other audience members.
Can I bring a BBQ or camping stove?
Due to fire and safety regulations, we are unable to allow these on-site. There will be vendors on-site, serving various hot food options.
Is smoking allowed?
Whilst on-site, smoking is not permitted. However, there is a designated smoking area near the entrance for those wishing to smoke.
What happens if it rains?
The shows will take place no matter what the weather and ticket-holders will only receive a refund if the show itself is canceled by the organiser.
Is there camping on site?
No, we have no onsite camping available.
Are there ID or minimum age requirements to enter the event?
Under 16s will need to be accompanied by an adult. You will require a form of ID to purchase alcohol if you look under 25.
I haven't received a booking confirmation?
If you haven't received your booking confirmation, the most common reason is that you have typed in your email address incorrectly on your order. All booking confirmations are sent to the Ticket Buyer's email address. Please contact info@immenseevents.net and we will resolve the issue as quickly as possible.
Can I update my registration information?
Yes, you can update the information on your order (like name, email address, or answers to the organiser's questions) by clicking your order on the Tickets page.
Do I have to bring my printed ticket to the event?
No, tickets can be downloaded onto any smartphone using the Eventbrite App, however, tickets can be printed out if you do not have a smartphone.

Terms & Privacy
By attending the event you are consenting for yourselves and your children to appear in any photos and videos we use in future promotions.
We operate a no refund policy on all tickets but will look to resolve any issues.
We will not tolerate physical or verbal abuse to our customers or staff, if you affect other customers' enjoyment of the event you will be removed from the event and no refund will be given.
The lineup is subject to change, with so many acts booked there are sometimes issues beyond our control.
The organisers of Upton House Concerts reserve the right to refuse admission to the ticket holder, if they are intoxicated, under the influence of drugs, or a safety risk to the audience.
Strictly NO illegal substances or 'Legal Highs' will be permitted into the site, Possession of either may lead to your ejection from the festival.
NO offensive items – no weapons, knives, petrol, or substances hazardous to health (if found with these, you will be asked to leave the site).
If you look young enough to be under 25, you will be asked for ID, when purchasing alcohol. We operate the 'Challenge 25'policy.
Lost Children will be taken to the information trailer situated at the main entrance.
All lost property will be taken to the information trailer, situated at the main entrance to the event.