---
Buy tickets
Ticket Type
Price
Fee
Quantity
---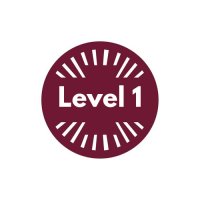 We always make the last course of the year a bit special... Learn a Lindy Hop Christmas routine with your group!

Event
During this short 3-week course you will be learning a brilliant Lindy Hop routine with Christmas in mind. You will have the chance to perform this during the student performances at our Seasonal social: Christmas Swing Dance Spectacular on 15 December (not compulsory)

Level
Level 1 is open to everyone who has done at least one Level 1 course before, or students who attend Level 1 drop-ins. Level 2 and up also welcome.
Who is teaching?
Teachers Cele & Tian 
Why attend?
Dancing a routine can really help you build your confidence, style and presentation in your dancing. You will get a chance to perform your routine with your group during our Seasonal social: Christmas Swing Dance Spectacular on 15 December (not compulsory). This block is a real team effort where you will work together with your fellow students!

Venue
St Columba Church Hall, Moseley

Tickets
Single tickets £22, Balanced Couple tickets £42
Tickets to the Christmas Dance not included, should be bought separately.

'What to bring' ideas
Dance shoes or flat shoes for wooden floor, water, snacks, comfortable clothes, change of clothes, deodorant, towel



Read more about dancing Lindy Hop or connect with your fellow students via the buttons below: