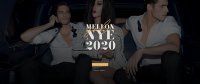 THE MELLON GALA - NEW YEAR'S EVE 2020
Join us for a glamorous and breathtaking night at DC's premier New Year's Eve event 
on the National Mall... The Mellon Gala!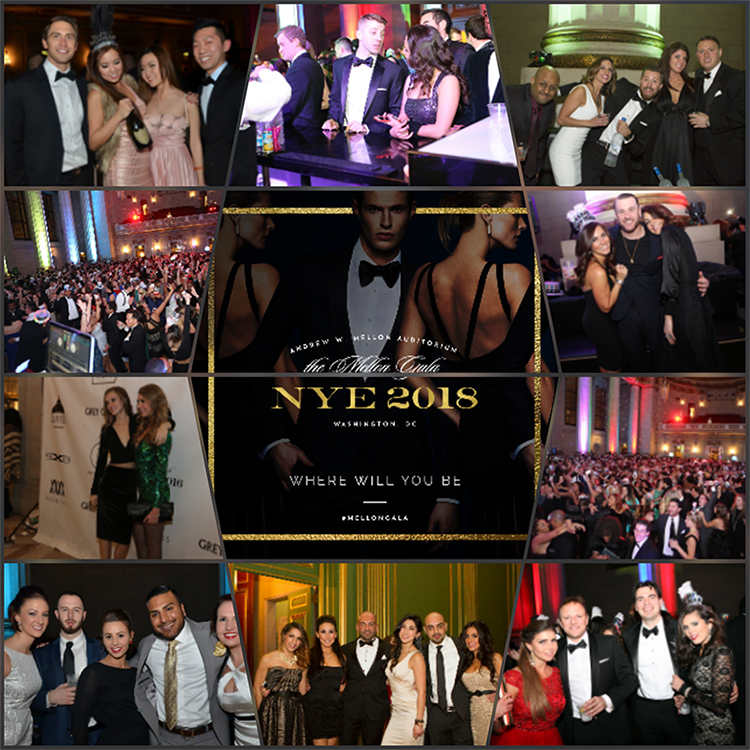 THE EVENT:
The countdown has officially begun for the most sought-after New Year's Eve tickets in the capital. The District of Columbia's best and brightest gather at the Andrew W. Mellon Auditorium on Constitution Avenue (i.e. the National Mall) to enjoy a night of celebration.
The Mellon Gala – DC's premier Black Tie gala – features a red carpet entrance, DC's most luxurious venue, top-shelf open bar, free flowing champagne, three magnificent ballrooms, 5 separate party spaces, multiples djs & genres of music, passed desserts and hor d'ouerves, and more bars, stations and servers than before to ensure an unforgettable night of celebration.
THE VENUE:
Flanked on one side by the White House and on the other by the Capitol, the Mellon Auditorium on Constitution Avenue is a dazzling embodiment of style, elegance, sophistication and exclusivity.Granite stairs rise to three arched stone entrances standing 20-feet tall with gates of gilded and burnished bronze. Colossal fluted Roman columns rise 62 feet above the ground to create an Emperor's portico. An entrance embellished with sculptures and carved figurines awaits all guests.
The grandeur of the Mellon's exterior is matched only by its magnificent interior. Limestone walls, marble floors, grand staircases, all come together to create the most breathtaking venue in the Nation's capital.With 12 colossal columns rising 100 feet above, four magnificent Ballrooms trimmed in pure gold, and colossal chandeliers, the Mellon Auditorium is one of Washington's most spectacular structures.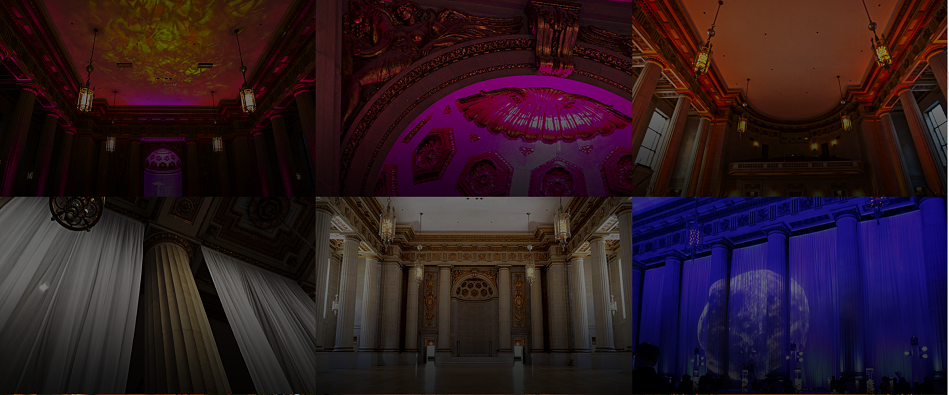 EVENT HIGHLIGHTS:


SOUND PRODUCTION:

A LOOK BACK:
We can tell you about The Mellon Gala but we would rather show you... 
Click video link to see what all the excitement is about -  Mellon Gala Video Recap

ATTIRE: BLACK TIE
The Mellon Gala is a Black Tie Event. Gentlemen should expect to wear Suits or Tuxedos. Ladies should expect to wear Cocktail Attire. Entry will be denied and no refund issued for improper attire.
FAQS:
(Q) Where is the Mellon?
(A) 1301 Constitution Avenue.

(Q) Are there age restrictions?
(A) Must be 21+ Years of Age or Older with Valid ID

(Q) How long is the Open Bar?
(A) Open Bar continues all Night?

(Q) How many bars will there be?
(A) There are going to be at least 6 large bar stations in the Mellon on New Year's Eve.

(Q) Are the ticket prices going to change?
(A) YES, the current pricing is an early/advanced ticket promotion, prices increase each week.

(Q) What is the dress code?
(A) The dress code is Black Tie attire; so suits or tux's for men and cocktail dresses for ladies. The Mellon Management has explicitly reserved the right to deny entry for attire or presentation. 

(Q) What type of music will be played?
(A) Guests can expect to hear a range of music from Hip Hop to Top 40s, to Old School to EDM and Latin depending on which room they are in. There are 4 Halls 

(Q) How is the parking?
(A) There will be street parking available on Constitution Avenue.

(Q) Is there Public Transportation/Metro?
(A) The Mellon is a few blocks from Metro Center.


ALL TICKET SALES ARE FINAL 
NO REFUNDS UNLESS EVENT IS CANCELLED.
Questions?
New Years Eve Parties, New Years Eve Party, New Year Events, New Years Eve, NYE 2019-2020, New Years Eve 2018-2019, New Year's Eve Gala