---
---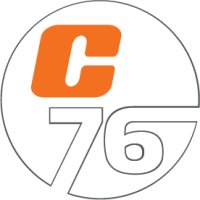 The summer of 2021 in Cornwall will experience a unique one off event staged in a beautiful hotel based venue, which looks out over the golden sands of sunny Newquay. On Friday 30th July 2021, the South West leg of the Downtown Disco UK & European Tour is excusive to C76 featuring an all star line up including Dr Packer of Glitterbox and Salsoul Records fame, Michael Gray of disco house stalwarts Full Intention and Ian Ossia of Downtown Disco, Big Love and Masterworks Music with support from Enyon of Plaizir Muzic and Modern Disco, MODIR Disco Hustle (Culture 76) plus guests…
Guys the after party is for a limited group. Please make sure you book a ticket so your not dissapointed. We will be playing on until 4am. with a select group that includes the touring Djs.
We all love a bit of bespoke Fashion Fabulous Vintage. We have a makeup artist and stylist who will 100% sort that for you. 


@cultseventysix have partnered with Elhobo, a Newquay based vintage fashion house to source, style and fit original pieces to rent or buy and do you hair and make up to make this one fo the most fashion fabulous night of your life...