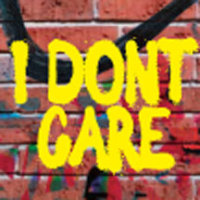 Printable Event Details: Event 2020 Care Pack (*.PDF)
Registration Guidelines:
Register before Feb 13th, 2020 and receive…… YES T-shirt, Lunch, seminar, workbook, nametag, lanyard, and other goodies.
You must Register before Feb 13th, 2020 to be guaranteed a YES Weekend T-shirt.

Registration is for everyone attending YES WEEKEND!! Please register everyone so that they will receive a lanyard and nametag..

The registration fee is $15 for everyone.

Please make sure to indicate whether each of your youth are in middle school, high school, or college so that we can allocate breakout classrooms.

YES Staff will NOT collect any funds for housing. All housing payments must be made directly to the Hotels. See the Housing Instructions for more details.

Anyone eating lunch Saturday must register and pay $15.
FAQ's - Important Ticket Information
To change attendee info, cancel an order, or any other questions, please email info@yesyouth.org. Here are the procedures for FAQ:
What do I do if I need to change an attendee's info?
Email us at info@yesyouth.org. In the email, please specify each attendee change giving us the original attendee's name and the one it is being change to. Also, please update t-shirt size and email if email is available (not required). Failure to do so will result in order complications and delays.
What do I do if I need to add attendees to my order?
If you need to add attendees, it is recommended that you submit a second ticket order for yourself or group and bring all e-tickets to event.
What if I need to remove attendees?
If you want to cancel attendees and do not want to be reimbursed, then simply let us know who will not be attending and we will make note. If you need to remove attendees and request a refund for ticket, please cancel your current order and place a new order with your updated list.
How do I cancel orders?
To cancel orders, simply let us know your e-ticket number and we can take care of cancelling as well as reimbursement. We'll email you with completion info.
Is there a deadline for changing order?
Yes, If the deadline date specified for event has passed, all transactions are final and cannot be adjusted or cancelled. Please make note of this.
For any questions please contact: info@yesyouth.org
Kevin Garner 229.561.2229, Bill Daugherty 229.292.3414
_______
Housing Instructions
We have reserved 125 rooms at a rate of $114.00 per night plus taxes:
Holiday Inn Hotel & Conference Center
1805 West Hill Avenue, Valdosta, GA
Voted 2016 Best Hotel of South Georgia!
This year a breakfast bar will be available!
YES Weekend staff will not collect reservations or payments for housing. Completing a YES registration will NOT reserve a hotel room.

To book your room with Holiday Inn please use the following booking link or call 229.224.1111

Reservations must be made before February 10th, 2020. After this date reservations will be accepted on a space basis only and rates may increase.

The weekend of YES is very busy for local hotels due to other events. Do not wait until the last minute to reserve rooms!!
If booking online, please include your email and phone number so that the hotel can contact you for payment information. All room keys will be obtained directly from the Hotel.
*Our point of contact at Holiday Inn is listed below if you have any questions.
Courtney Copeland | Director of Sales
Holiday Inn Hotel & Conference Center | 1805 West Hill Avenue | Valdosta, GA 31601
p. 229-244-1111 I f. 229-244-6900 I ccopeland@hivaldosta.com
________
Event Schedule:
7:30 – 8:00…Registration
8:00 – 8:30…Singing
8:30 – 9:00 Lesson: "I Don't Care" Speaker: David Shannon
9:00 – Closing remarks
8:30 – 9:00…Registration
9:00 – 9:30…Morning Assembly (singing)
9:30 – 10:00 Lesson: "I Don't Care About Purity" Speaker: Joe Wells
10:00 – 10:15…Break
10:15 – 10:45…Let's Talk #1 Session – MS, HS, and College kids will be divided into small discussion groups.
MIDDLE SCHOOL:
HIGH SCHOOL:
COLLEGE:
PARENTS SESSION:
1. "Why Don't They Care" Speaker: Chance Blackmer
2. "If We Don't, They Won't" Speaker: Chance Blackmer
10:45 – 11:00…Singing
11:00 – 11:30 Lesson "I Don't Care About the One Church" Speaker: Bill Davis
11:30 – 11:45…Singing
11:45 – 12:30…Lunch #1
(Faulkner, Freed, Lads and YES II will speak to half the group while the other half eat lunch)
12:30 – 12:45…Transition Break
12:45 – 1:30…Lunch #2
(Faulkner, Freed, Lads and YES II will speak to half the group while the other half eat lunch)
1:30 – 1:45…Afternoon Assembly (Singing)
1:45 – 2:15…Let's Talk #2 Session
2:15 – 2:30…Singing in the Auditorium
2:30 – 3:00 Lesson: "I Don't Care About Me" Speaker: Brandon Britton
3:00 – Closing remarks
3:00 – 6:00…Break and dinner – ON YOUR OWN
6:00 – 7:00… Lesson: "I Don't Care About the Truth" Speaker: David Shannon
7:30 – 9:00….Ice Cream mixer and Karaoke
9:30 – 10:15 - Bible Study: I Don't Care About Other People" Speaker: Westley Hazel
10:30 – 11:30 - Worship: "He Cares" Speaker: Joe Wells
_______
ABOUT YES WEEKEND:

The first YES (Youth Enrichment Seminar) Weekend was held in February, 1986 with approximately 280 young people from around the southeast in attendance. Since then, YES Weekend has grown to have attendances of over 1,000. Its success is built upon its motivating speakers, timely lessons, fantastic fellowship, great fun and spiritual growth. YES Weekend is designed for 6th through 12th grade and College students.
The premise behind the seminar is to prepare our young people to make sound decisions in their lives. We feel it is our responsibility to guide and direct our children in the way they should go. This will, as God has stated, help them as they grow old (Proverbs 22:6).
The impact we have on our youth is so great and we must keep them excited about Christianity. YES Weekend is one avenue we can take to keep the achieve this end. It is our hope and prayer to continue to lead our young people in the path of righteousness. We also hope for you to take advantage of YES Weekend to help prepare your young people for the future.
Sincerely,
Forrest Park Youth Committee
Our Location:
4263 Inner Perimeter Road
Valdosta, Georgia