---
BOOK NOW
Ticket Type
Price
Fee
Quantity
---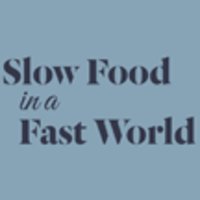 EXCLUSIVE TO DELEGATES ATTENDING THE DIETITIANS UNITE CONFERENCE ON FRIDAY, 1 MAY 2020!
Join Straight To The Source for a hands-on session focusing on 'slow' food in a fast world, the importance of provenance in the food that we eat and the art of fermentation to preserve nutrient dense foods.

The morning includes:
A specially curated morning with Victorian producer Mt. Zero Olives showcasing their award-winning range of bio-dynamic extra virgin olive oil and cured olives, pulses and grains, and, Pink Lake salt which they harvest in collaboration with the local Indigenous community

A workshop with Australian fermentation pioneer Sharon Flynn from The Fermentary to learn how easy it is to preserve at home and provide nutrient dense foods for your family, as well as minimise food waste.

Facilitated and hosted by highly experienced food industry experts Tawnya Bahr and Lucy Allon Bookings for this event are exclusive to delegates attending the Dietitians Unite conference on Friday, 1 May 2020.