---
Buy tickets for "Doggo Style Alpine Christmas Market"
Ticket Type
Price
Fee
Quantity
---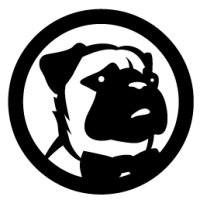 Doggo Style Market goes Alpine this Christmas! The biggest one yet at the incredible Flat Iron Square in London Bridge!

Our last event in December saw us raise a whopping £2090 for devoted charity All Dogs Matter, with over 500 owners and their hounds coming through the doors to pick up some dog-friendly goodies. Please check out our website www.doggostylemarket.com and IG account @doggostylemarket for pictures, videos, press and news.
There will be plenty of seating spread throughout the venue and of course doggy bowls galore. There will also be food vendors and coffee vendors and amazing Alpine themeing! Expect photo opportunities and other surprises TBC!
Tickets will be £4 in advance and £5 on the door and all ticket sales will go directly to "All Dogs Matter".
Children under the age of 12 will gain FREE admission to the event.
Pets of all kinds are of course 100% welcome – although there will be dog policing on the door (no 'Prestons' from Wallace and Gromit)