---
Buy Tickets
Ticket Type
Price
Fee
Quantity
---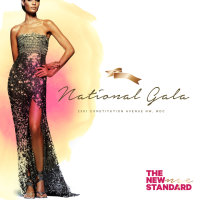 THE 2ND NATIONAL GALA - NEW YEAR'S EVE 2020
Join us for the most exciting New Year's Eve Bash in the nation's capital... The National Gala!


THE EVENT:
The Second Annual National Gala brings together DC's most prominent and sophisticated patrons for a special night on the National Mall. This black-tie New Year's Eve Gala promises to deliver a night of music, sophistication and unparalleled fun and excitement!

THE VENUE:
The Ronald Reagan Building is a marvelous semblance of modern architecture and neoclassical flair.  A modern marvel that contrasts a traditional façade with elements of neoclassical design into a thoroughly modern interior. The façade is clad in limestone and the red terra cotta tiled roof creates a harmonious skyline. The building's interior is contemporary architecture at its finest. An eight-story foyer gives way to the building's most dramatic feature, a cone-shaped glass skylight that soars over the 170-foot atrium; the Ronald Reagan Building provides the spectacular setting for the most unforgettable New Year's Eve party in D.C.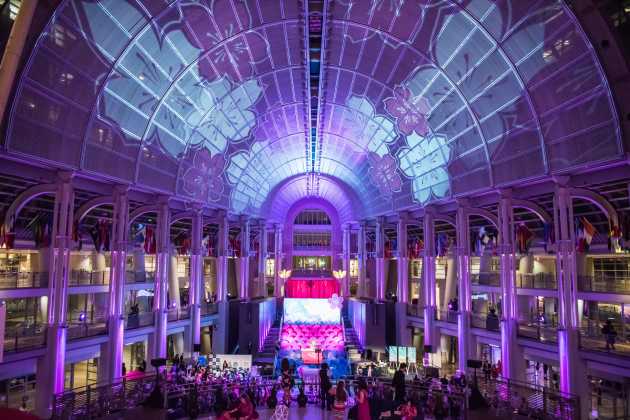 EVENT HIGHLIGHTS:

SOUND PRODUCTION:



FAQS:
(Q) Where is the Ronald Reagan Building?
(A) 1300 Pennsylvania Avenue.

(Q) Are there age restrictions?
(A) Must be 21+ Years of Age or Older with Valid ID

(Q) What time do doors open?
(A) Doors to the National Gala open at 9 PM.

(Q) How many bars will there be?
(A) There are going to be at least 8 large bar stations in the National Gala on New Year's Eve.

(Q) Are the ticket prices going to change?
(A) YES, the current pricing is an early/advanced ticket promotion, prices increase each week.

(Q) What is the dress code?
(A) The dress code is Black Tie attire; so suits or tux's for men and cocktail dresses for ladies. The Reagan Building Management has explicitly reserved the right to deny entry for attire or presentation. 

(Q) What type of music will be played?
(A) Guests can expect to hear a range of music from Hip Hop to Top 40s, Old School, EDM, and Afrobeat depending on which party area they are in.  

(Q) How is parking?
(A) There will be street parking available on Constitution Avenue and the Reagan Building has a 24-hour parking garage.

(Q) Is there Public Transportation/Metro?
(A) The Reagan Building is directly located at the Federal Triangle Metro stop.

Email info@nationalgala.com.
For more detailed information about the event visit www.nationalgala.com 
ALL TICKET SALES ARE FINAL 
NO REFUNDS UNLESS EVENT IS CANCELLED.
Questions?