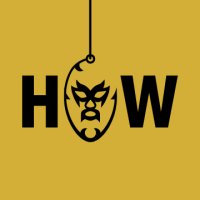 By popular demand, we have decided to launch 2020 season tickets for all our parties this year. We've never done this before so we will see what the take up is but if it's something people like we will look to carry this on annually. For now we will be limiting these to London, Leeds, Manchester, Glasgow and Newcastle.
The season ticket will include all our events we hold during 2020. These will include at least...
- Wrestle Kingdom Day 1 & 2 (London and Leeds only)
- Royal Rumble
- WrestleMania
- SummerSlam
- ONE AEW event (We may run more than one but we're not sure yet so only including one in the season ticket) (AEW excluded in Manchester and Glasgow. Price reflects this)
We have different price tickets for different cities. Tickets are non-transferable between venues so please pick the right one for you. Tickets are transferable to friends if you can't make a specific party (Just give us notice of the name change for that event)
All season tickets are for general admission. If customers in London want to upgrade to London then an upgrade will need to be paid equal to the difference in price between standard ticket price and VIP price.
We have set the price at approximately 75% of the price you would pay buying all separately. Also, booking fees are reduced by 50% to offer another little saving. Also, if we do additional parties for other WWE  events like Crown Jewel etc, season ticket holders can purchase these at a 50% discount! Same discount will also apply for any AEW parties you attend above the one included in your ticket.
In the first year we will be limiting these to 50 London tickets and 25 in each other city. We will continue selling these tickets up to the date of Royal Rumble. After which no more will be sold.
There's no need to book a place at each event. You will only need to contact us if you want to upgrade to a VIP ticket for that party or you want to let a friend use your ticket for that particular event. 
If you need any more information contact us at paul@hookedonevents.co.uk