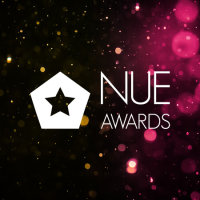 The National Undergraduate Employability Awards, hosted by RMP Enterprise, brings together employers, students and universities from across the UK to recognise the successes within undergraduate employability.
Being the only undergraduate specific Awards in the market, the NUE Awards provides a unique platform for everyone making a difference to the future careers of young people across the UK.
We look forward to welcoming you on Friday 28th February 2020.
If you have any questions at all please don't hesitate to get in touch.
NUE AWARDS LINE-UP
Friday 28th February
10:45 - 11.30am Arrival & Registration
11:30 - 11:45am 'Welcome to the National Undergraduate Employability Awards'  Oliver Sidwell, Co-Founder of RMP Enterprise
11:45 - 12:15pm 'What do students really think about diversity & inclusion?' Launch of research undertaken by RateMyPlacement.co.uk
12:15 - 12:45pm 'Transitioning from book smart to life smart' - Sonya Barlow, CEO, Like Minded Females
12:45 - 1:45pm Lunch

1:45 - 2:45pm Special Guest Speakers
The Tempest Two - Explore opportunities, embrace the learning adventure and fulfil your true potential.
2:45 - 3:30pm Break
3:30 - 5:00pm Awards Ceremony
5:00 - 6:00pm Celebrations, drinks and networking
6:00pm End of event