Remote meetings don't have to suck. You don't have to be baffled or bored. You don't have to struggle through talk-over-powerpoint. You really can connect with real human beings remotely, using the technology that's available to you. 
After this workshop, you will ROCK at engaging groups of distant participants in rich, multi-layered discussions. You'll look professional before, during and after the event - and even when things go wrong. Whisper it... your online meetings might even be fun.
About This Event Series: Live Online!
In this series of live online workshops - remote meetings about remote meetings - experts Judy Rees and Lisette Sutherland will help you get to grips with facilitating online like a pro. 
"Meetings are where the action is... It is in meetings that we agree on how we will make or break the future." Elise Keith

These are all-remote events: each participant is expected to join the video call from an individual device, in order to maximise engagement and participation. We'll start and finish on time, the technology will work seamlessly, and you'll meet fellow-leaders who share your challenges. 
And we promise that it will be surprisingly enjoyable!
Our teaching focus will be on all-remote meetings. Much of the material covered will also be relevant to hybrid meetings, in which some people are in a room together and others are remote. But this meeting format introduces specific problematic issues, so our final class will look directly at the topic.

The Big Five

Our online classes are designed to address the five biggest challenges reported by the individuals and organisations around the world who come to us for help. (Scroll down for more details.)
How to Make People Care About Your Online Meeting

How to Develop a Reputation For Hosting Great Online Meetings

How To Become a Confident Online Facilitator

How to Deal With the Problems That Online Meetings Throw At You

How to Make Hybrid Meetings Less Horrible
We'll meet at 1pm - 5pm UK time on 23 and 30 January.  The group will be small, and there'll be plenty of time to get your specific questions answered. (If you absolutely have to miss one or two of the classes, we'll find ways to help you to catch up.)
Here's the thing. We've had enough of rambling remote meetings and horrible hybrids. We think it's time to unleash the potential of creative online collaboration so that we can enjoy working together, irrespective of distance. 

Great online and hybrid meetings are possible. We've now demonstrated it time and time again, and taught many others to do the same. 

We think it's time to change the remote-meetings paradigm. Are you with us?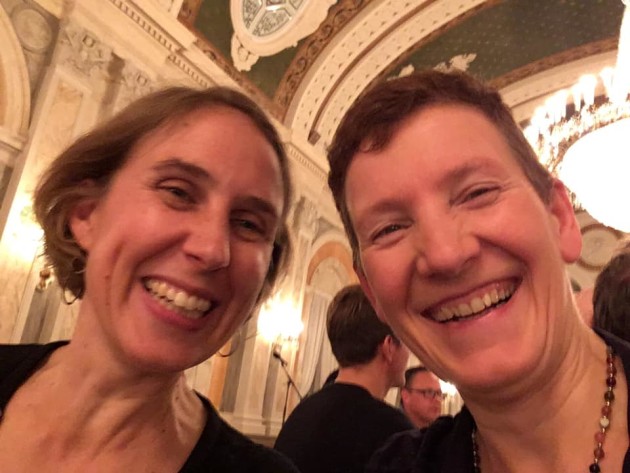 Booking And Payment
As an early bird, you can join the entire Masterclass series for just £450. 
To book, click the green "BOOK TICKETS" button above and choose from "Pay now" and "Pay by invoice" options. 
You can pay conveniently online now, using Stripe, or we're very happy to invoice if you prefer. If you are paying as a VAT-registered company which is in the EU but outside the UK, you must choose "Pay by invoice" and supply a VAT number to avoid being wrongly charged VAT.
The Classes In Detail
Previously five 100-minute sessions, the course is now being offered as two half days. (Don't worry, there'll be breaks!) We will still cover the following essential areas: 
1. How to Make People Care About Your Online Meeting  
People are showing up to your online meetings, but they don't participate. Or worse - they are obviously working on other things and distracting others in the process. How do you make people care enough to prepare, show up, and participate? Convince them to come! Bribe them with competence and great meeting design.
In this session, you will learn:
The three key elements of a great meeting invitation, and how it can demonstrate to that a meeting is really necessary
Practical strategies to convince people that it's worth preparing, and tactics for setting preparation work that will get done
What you can do to make sure the technology works reliably for everyone
How to use participative activities to make your meeting compelling
How to reimagine the possibilities of remote meetings, and convince others to do the same
2. How to Develop a Reputation For Hosting Great Online Meetings 
You want to be known for your rockin' online meetings so that people look forward to your sessions. But developing a reputation for hosting great online meetings can be tricky. You'll need to:
Actually host great online meetings :)
Make sure your meetings get better and better
Make sure people want to spread the word about how great the meetings were.
In this class you'll learn how to do that. You'll get:
Specific techniques to escape the familiar "discomfort zone" of online and hybrid meetings
Ideas to extend the range of things that can be done in online meetings (Hint: it's much bigger than you think)
Tactics for persuading people to switch on their video cameras, and switch off distracting technologies
Practical advice for hosting great online meetings, with tips for different types of meeting
Strategies to ensure that post-meeting actions actually happen
Hands-on experience of multiple facilitation approaches that work reliably
A clear action plan for how to make sure that word gets out about what you can deliver.
3. How To Become a Confident Online Facilitator 
You're running online meetings, but you know they could be better. Develop your skills as an online meeting facilitator so you can run rockin' online meetings where everyone participates and everyone has fun.
In this session you'll learn:
How to structure and design your online meetings for engagement
Ways to sense - and adjust - the energy of an online meeting group
Advanced facilitation techniques that work compellingly online
Effective methods for adapting in-the-room games and activities for the online environment
How to establish whether your meeting was actually good - or not
Practical tips for creating feedback loops that lead to continuous improvement
How to strengthen your skills with hands-on practice in a facilitation "dojo"
Ideas to extend and deepen your online facilitation network so that it feeds you support, information and skills.
4. How to Deal With the Problems That Online Meetings Throw At You 
Many online meetings are awful. From technical problems to agenda chaos. From people who take over the conversation, to the silent lurkers. Online meetings can quickly become a shambles. As a confident online meetings facilitator, how can you deal with all the problems that online meetings throw at you - and emerge looking productive and professional, time after time?
In this session, you will learn how to:
Prepare yourself and your participants to avoid technical challenges
Adapt your plan in the moment when the unexpected happens
Manage overwhelm - your own and your participants'
Help your group to recognise unhelpful behaviours and to establish clear shared norms and boundaries
Stop someone who talks to much, while encouraging the silent ones to participate
Re-engage participants who seem to have checked out
Recognise when a meeting should be stopped, and the best ways to do that.
If you can keep your head when all about are losing theirs and blaming it on you… you'll be a meeting master!
5. How to Make Hybrid Meetings Less Horrible 
Let's admit it: Hybrid meetings are bastards! From bad tech, to not being able to see or hear the remote participants clearly, hybrid meetings (where some are in the room and some are remote) are the worst kinds of meetings. But they don't have to be! With the right equipment and facilitation techniques, you can turn a bad meeting around.

In this session, you will learn:
How to design a hybrid meeting for maximum engagement
Effective technology tweaks that can help remote people feel part of the group
The three common mistakes you'll want to avoid for productive hybrid meetings
Facilitation techniques to engage both in-the-room and remote participants
How to get yourself heard when you're the remote participant
When a hybrid meeting is probably the wrong option, and you should choose all-in-the-room or all-remote instead.
Your Trainers
JUDY REES
Author, speaker, consultant, trainer and coach based in London, UK. Leading on distributed diversity and communication clarity in complex contexts.
I'm a facilitator, coach and trainer - mostly working over the internet. Not long ago I facilitated what was probably the world's first "video unconference" in which 150 people self-organised to talk about the things that mattered to them.
I'm the co-author of a bestselling book, "Clean Language", which describes a precision inquiry toolkit which works especially well in complex systems. I coach using this methodology, and I also teach Clean Language to Agile coaches and others, mostly online. I'm the co-founder of the Rees McCann Partnership.
LISETTE SUTHERLAND
I am a remote-working German-born American living in the Netherlands and I am totally jazzed by the fact that it's possible to work from anywhere. In fact, it's not just possible; it's completely, productively workable—if you do it right.
From extensive research and first-hand experience, as well as from interviews with over 100 workers and manager/owners, I have collected a treasure trove of advice & action lists, pitfalls & solutions, and personal reports of individuals and teams engaged in doing great things—successfully—from wherever they happen to be.