---
---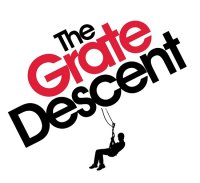 Join #TeamDemelza on Friday 21 May for The Grate Descent and abseil down one of London's tallest skyscrapers!

Experience the most spectacular views of London whilst dangling in free space an incredible 730ft above the ground. Whether you are a thrill seeker or just want to face your fears, take on the Cheesegrater and raise vital funds for Demelza!

Costs
Registration fee: £50.00 
Minimum sponsorship: £550.00 (not including gift aid)
Group fundraising target*: £500.00 per person (not including gift aid)

*Please note, the group fundraising target applies to groups of four or more. You will need to let us know your team name on sign up for the discounted target to apply.

Join #TeamDemelza to receive:
Excellent fundraising support from the Events Team to help make reaching your target easy.
A free Demelza T-shirt for the abseil
An opportunity to visit either the Kent or South East London hospice to see where your fundraising goes

Restrictions
All participants must be over the age of 16
Those aged between 16 and 18 must be accompanied by a parent or guardian
There is no maximum age limit
You will need to inform us if you have any medical conditions, please contact us before registering
There is no maximum weight limit, however, there is a maximum size for the harness which is Waist - 150cm (59in) and Legs - 90cm (35in).
If you require any further information about this event, then please contact the events team at eventbookings@demelza.org.uk or 0300 365 3653