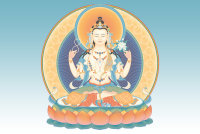 Avalokiteshvara empowerment
Special event with Resident Teacher Kelsang Lhasang

Saturday 5th December | 10.30am – 4.30pm | £20
plus optional day retreat Sunday 6th December - 10.30am-3.30pm (£30 for the whole weekend)

Will be live streamed via Zoom or recording via YouTube

This is a wonderful opportunity to receive the blessing empowerment of Avalokiteshvara, the Buddha of Compassion. By receiving this empowerment, we will deeply heal our minds and will begin to awaken our potential for universal compassion which has the power to transform our self and our world.
An empowerment is a beautiful guided meditation, during which we will receive the blessings of Buddha Avalokiteshvara, the embodiment of the compassion of all enlightened beings. In the afternoon, our Resident teacher Kelsang Lhasang, will explain a practice we can engage in order to deeply benefit ourself and others.
The empowerment day is followed by an optional retreat day, which provides a special opportunity to gain familiarity with the practice of Avalokiteshvara. 

Everybody welcome.
This course is suitable for everyone from complete beginners to experienced meditators.
THE TEACHER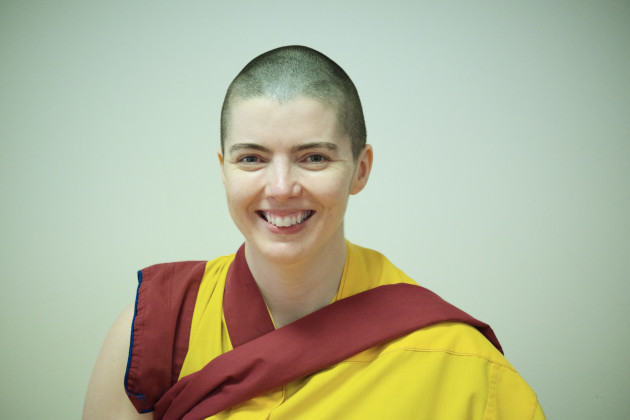 Kelsang Lhasang is a dedicated disciple of Venerable Geshe Kelsang Gyatso Rinpoche and has been studying and practicing Modern Kadampa Buddhism for over ten years. She has taught in both the UK and Australia and successfully completed the Intensive Resident Teacher Training Course at Manjushri KMC in 2018. She was appointed by Venerable Geshe Kelsang Gyatso Rinpoche as the resident teacher of Kalpa Bhadra Kadampa Buddhist Centre in September 2020. Known for her sincere good heart, Lhasang teaches in an accessible way making Modern Kadampa Buddhism applicable to all.