---
Buy tickets
Ticket Type
Price
Fee
Quantity
---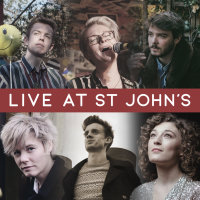 Go out of Tune & St John's Hoxton present:
Live at St John's • Christmas Special

It's been an incredible year of live music at St John's Hoxton, and we are delighted to announce a Christmas Special edition to end the year in a blast.

Brace yourself for a night like no other, featuring six incredibly talented artists in one of London's hidden gems. Expect some beautiful live music in a totally unplugged environment, echoing in the gorgeous acoustics of the church. As always expect tasty fire-wood pizza from our local Pizza Massimo, mulled wine, a wonderful community vibe and plenty of time to catch up with friends between sets in our stunning 1820's venue; with fairy lights galore and a painted ceiling to rival the Sistine Chapel.

On December 14th, we are really excited to have six outstanding songwriters: Rosie Hopkins, Abi Farrell, Jaya, Lake Folks, Ben Murphie and Easymess!
Join the event on Facebook → HERE

Doors: 7:30pm
Live Music: From 8:00pm
Event Finishes: 10:30pm
EASYMESS

ABI FARRELL

BEN MURPHIE
ROSIE HOPKINS
LAKE FOLKS
JAYA

Join the event on Facebook → HERE

Doors: 7:30pm
Live Music: From 8:00pm
Event Finishes: 10:30pm