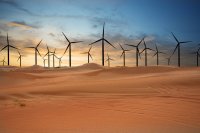 SYSTEMIC TRANSFORMATION - A NEW NARRATIVE OF HOPE FOR THE 21st CENTURY 

Introduction to the Australian  Programme by Programme Facilitators, Lorna McDowell & Kieran Murphy

We are now entering the third decade of 21st century, and there is much anxiety about our future, as we yet do not have a clear narrative for the survival of our species as we face multiple and unprecedented challenges. However, nature has an amazing capacity to adapt, as as humans we are part of that natural order. Naturally, we exist in tribes and groups, and today organisations of all kinds have tremendous power and influence to accelerate that adaptation. However, the key challenge is that the vast majority of organisations admit to being under-prepared, and are struggling to shift culture, having modelled their existence on a set of conditions that assume a certainty. Time is running out and acceleration of cultural shift is vital.   
Australia has been on the world stage with climate emergency and has an opportunity to role model world-class leadership in facing up to the transformation challenge. It is easy to point fingers at institutions and Governments, because in our fear we often need someone to blame, when in fact we all share a responsibility for making change. By contrast,  when we think systemically, opportunities and new resources open up and we begin to understand the power of our individual mindset and action on the collective. This programme, therefore, is for change leaders who want to explore systemic approaches to transforming organisations, beginning by working with themselves as an agent in the system, intervening in the world, wherever they find themselves.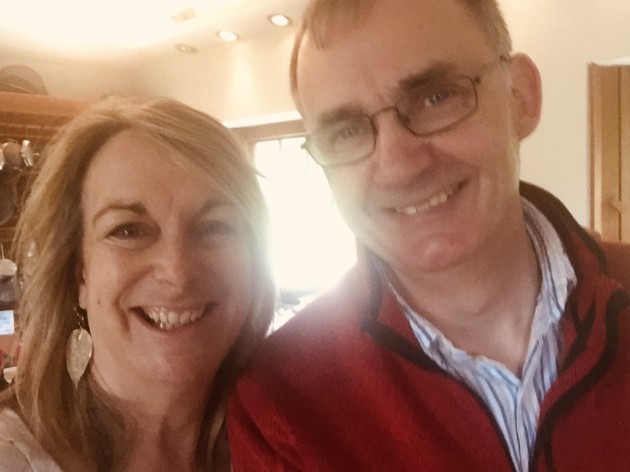 In launching this programme in Australia, Xenergie's desire is to increase global capacity to work systemically. We want to  co-create a community of Systemic Practitioners who will support each other in spreading the practice experience of working with this methodology in organisations of all kinds throughout Australia, thereby contributing to shifting outcomes not just organisationally, but for individuals and communities too
Programme Pedigree

Originally founded in Ireland, now in its 7th year and with superb reviews and impacts, the purpose of this game-changing programme is to help leaders, coaches and organisations build their capacity to transform themselves and their organisations culturally for new times. The programme helps establish better ways of working, with the ability to keep evolving with a fast changing context through building a deeper understanding of what it means to be a change leader, collaboration dynamics and the potential of group processes to accelerate the shifts in being, thinking and doing that will game-change outcomes.
Who is this for?
The programme is for anyone from any sector, gender and age group, who believes they have the capacity within themselves to go deeper and wider in their thinking, and is hungry for purposeful change and challenge within themselves and to learn how to facilitate others and design interventions for wider and deeper system change.  Whether you are 
The programme is ideal for non-executive directors, investors and board members, those considering "retirement" who do not wish to retire, as well as VPs and C-Suite leaders and those in Organisation Development or complex Project roles.   Equally we welcome young leaders who have a passionate vision for the future and can demonstrate high levels of awareness of themselves and the systems around them.   The fusion of generations, genders, beliefs and nations is a feature of this programme.

Philosophy
Rule books everywhere are being discarded because they no longer seem to fit. We need better insights, new methods, new skills and new ideas about how to do things, and how to take up all our roles in a more effective way. The multiplicity of challenges we face today, require us to re-evaluate our relationships to almost everything in the world around us and to unpack many assumptions which have formed the basis of our "security". Change must happen simultaneously on a personal, tribal/team, organisational and macro level - all are connected. This involves a need for transparency and a willingness to be vulnerable. People need to feel safe in doing this and so we require a process which offers "midwifery" of the transformation journey and to make sense of what is happening to them, create a new narrative for the future that is encouraging, not frightening and to generate a new set of thinking and interaction skills within themselves and their workplaces.

We have to create the right conditions in which people can do this - firstly, in seeing more of and recalibrating the experience of what has been happening in and around them, and then in the process of reimagining, redesigning and re-establishing, together, how their organisations could be. Then there is the messy process of learning to come together to bring about the new, appreciating differences and how all parts balance each other in releasing the past and allowing the future to emerge and take shape. Embracing change, as it happens.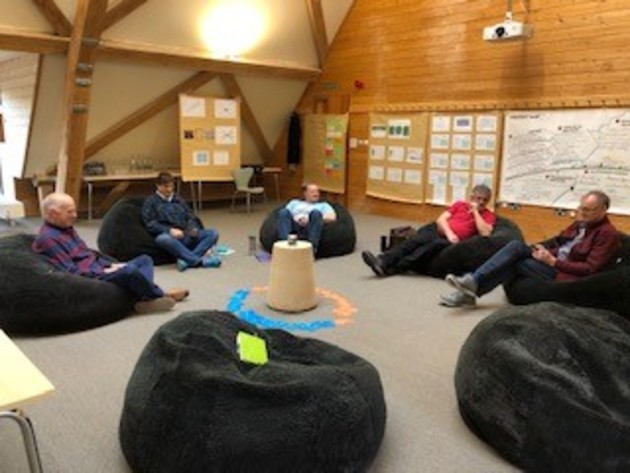 This requires leadership of a new style - stewards and guides who can impart insight and learning, and map the direction of travel as it's happening,  and accompany travel as a midwife brings forth new life, rather than use of command and control and inadequate assumptions.    Control now comes from within ourselves. Key to this is to encourage people to take know themselves better and to take more help a higher level of competence in understanding ambiguity and working with complexity, in order to collaborate openly, honestly and with creative emergence as the walls between organisations and hierarchies come down. In this way we learn to work together, passionately, to bring about a better world.

Central to Xenergie's ethos is the principle that you cannot lead others to a state of enlightenment that  you have not known yourself. The Xenergie programme is all about walking your talk, and using yourself and your cohort as a live laboratory. The  Diploma is a transformational process which imparts an understanding through experience, with a map and framework that can be applied and adapted in a variety of situations. Unlike many academic courses, this is highly practical yet equally challenging to the intellect and psyche.
Foundation Module Overview
The objective of the Foundation Module is to give a taster of the programme and some useful tools, whilst creating a space for personal reflection on career and life path in this field.   Participants form a system - a cohort - for the duration of the three days and will study their own interactions.  You will gain insight into the core programme models including Wilber's AQAL model, Theory U and the basis of Systemic approaches. You will  begin to use some of the tools and perspectives and gain practice in applying your learning by the end of the 3 days.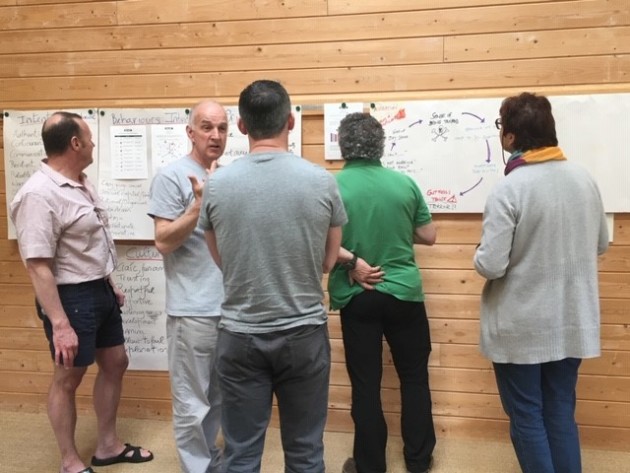 Day 1:  Introductory gathering, examining process vs content, reflection on your experience and intentions, forming a system together, meditation
Day 2: Core frameworks and approaches of the Systemic approach, exploring interconnections and aspects of living systems, exploring self as a living system with time for personal reflection.  Evening ceremony of intention and release.
Day 3: Exploration of individual and group purpose and journey mapping, co-creating next stage
On Day 1 and 2 we will dine together in the evening and there will be opportunity for personal time and relaxation.
Learning Outcomes 
Great insight to the systemic challenges today and how to reframe and approach working with them
Ability to think and diagnose complex problems more widely and deeply, including some practical models to work with

A greater understanding of self, groups, organisations and planet as a connected living system

An outline roadmap for transforming living systems and the role of the systemic coach

A greater sense of personal journey and direction in relation to change agency and taking up a role

Time out for self care, recharge and reflection

Individual coaching session to reflect on your learning

An invitation to Go Deeper on the Journey
For those wanting to progress on their journey and truly develop their change agency skills as part of growing a Systemic Community in Australia,  the programme continues for another 6 x 2.5 day modules.  At the end of the Foundation Module, participants co-create their cohort for the forthcoming modules and agree the supporting conditions for continuing their journey together.
It is likely that we will use a range of locations for future modules in Australia,  including Tasmania, and New Zealand - this is part of the co-creation with the cohort. For those who do not wish to continue, you will still be invited to be part of our learning community, and you will still find that you have taken away tremendous personal and practical value from the three days invested with us.
Professional Accreditation
On successful completion of the three day module and a personal application project, a Foundation Certificate will be awarded.   On completion of all 7 modules, participants present their project work and will be assessed for their Diploma award, which is  recognised as Advanced Professional Coach Training by the Association for Coaching and International Coach Federation and the International Coach Federation for 90 CCEUs.   To request the full programme syllabus please contact estellebosman@xenergie.com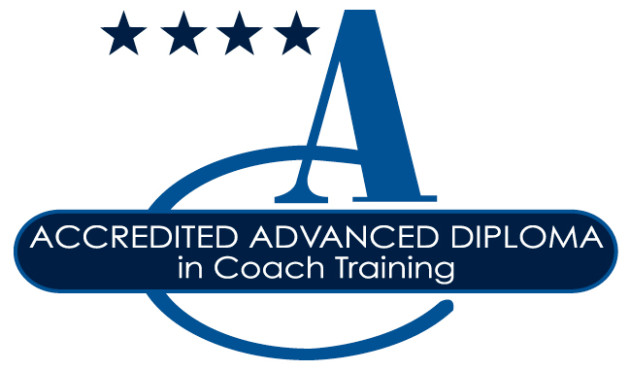 Testimonials
Listen to podcasts from previous participants here :
Carolina Corradi, COO EMEA Asset Servicing, Bank of New York Mellon, discusses her personal and professional challenge and how this programme helped her https://www.mixcloud.com/gretb...
Simon Sprague, Education Leader, discusses how he has broadened his view of systemic challenges, and transitioned his experience from Education to Financial Services as a result of his experience on the programme https://www.mixcloud.com/gretb...
Noel Caffrey, independent coach and management consultant, discusses how the programme helped him refresh his approach to management consulting  https://www.mixcloud.com/gretb...
Venue and Accommodation
About an hour north-east of Melbourne lies a region known as The Yarra Valley.  It's here that you'll find a quiet country road called St Huberts, and if you take a turn at number 12 you'll discover one of the region's most exciting destinations.
From the family who brought you Stones of the Yarra Valley and The Stables at Stones comes Meletos, a regional café, events space, providore and 23-room boutique guesthouse. With its walled gardens, rows of crabapple trees and raised vegetable beds, Meletos has taken an abandoned collection of century-old farm buildings and created something truly extraordinary.
Accommodation will be in single occupancy Queen rooms at the Farmhouse.   If anyone wishes to attend as a couple or share a room with another person, please contact us directly for separate pricing.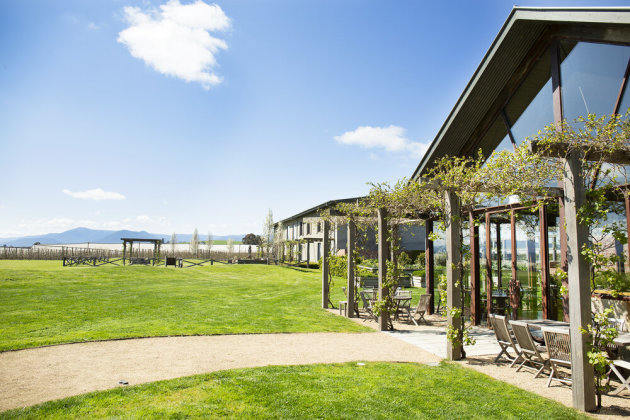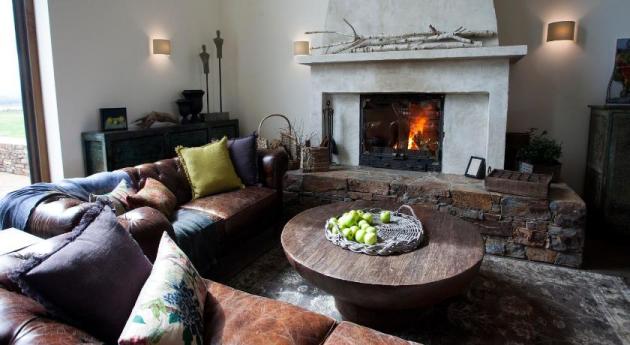 Investment
The residential price of the retreat including meals and accommodation in single occupancy rooms is $4,800.   For registration and payment before 30 June 2020 we are offering an early bird rate of $4,000.     
Application Procedure
Places are limited to ensure optimum small group size and all applicants are interviewed to understand your needs and suitability.  Register your interest with Lorna McDowell.  On acceptance onto the programme, you may either pay in full, availing of our early bird rate by 30 June 2020, or you may pay a non-refundable booking deposit of $800 to secure your place and pay the balance by 1 September 2020.