---
Buy tickets
Ticket Type
Price
Fee
Quantity
---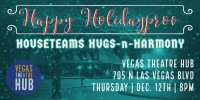 Come join us for our 2nd annual holiday show featuring both of our house teams performing a single show! Our house teams will be combing to perform not short form, not long form, but schlong form!
Plus, Furious Water joins the fun in lieu of their Pool Party this month.
As this is our only house team performance for the month of December, it's one you don't want to miss!