---
Buy tickets
---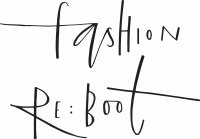 NEW DATE!! September 24th! 
Calling all fashion addicts to buy, sell and gather! Fashion Re:Boot is coming BACK to Spitalfields Market in Shoreditch. This is your opportunity for a giant new-season clear-out as well as a chance to get together over nibbles and cocktails under the stars at the mezzanine level at Old Spitalfields Market. So if you love clothes, carboot sales and debop, or just fancy the idea of a gathering for night out of bubbles and bargains, please come join us for an evening of market fun. It's like a fashion carboot but with gin instead of cars. A whole host of bloggers, stylists, boutique owners and fashion junkies will be there, selling their pre-loved (and some brand new) wardrobe gems at bargain prices. Whether buying or selling your clothes, or simply getting together for a chat and a giggle, entry is £5 and slots for sellers are £35. (If you are selling, you must bring your own rail!!) . Food and fizz available to buy on the evening, and there will be some other cheeky extra fashion surprises there too. See our instagram and Facebook for more. 
A proportion of proceeds for this event will be donated to Shelter, which is the charity which campaigns to end homelessness.
Pitches for fashion rails are £35 (you need to bring your own rail) and set up is from 4pm.
Doors open at 7
PLEASE NOTE THAT TICKETS ARE NON REFUNDABLE. ALL TICKETS FROM PREVIOUS EVENTS WILL BE AUTOMATICALLY TRANSFERRED