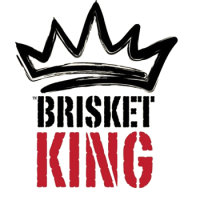 Get ready for the 13th smoking hot Brisket King® NYC on Wednesday, April 17, 2024, at Pig Beach BBQ in Queens.
Witness greatness in the making as pitmasters from New York and beyond go head-to-head for the Brisket King® NYC crown. Indulge in mouthwatering bites from all 20+ competitors, sample craft beer, hard cider, wine, and spirits, and savor the exhilaration of live competition with all-inclusive tickets to this 21+ event.
Watch for updates and sneak peeks on the final 2024 Brisket King® NYC roster.
Previous all-star line-ups include:
Avellino Family Barbecue: Leland Avellino, Stamford, CT
Bark BBQ: Ruben Santana, Brooklyn, NY
Blue Smoke: Bret Lunsford, Manhattan, NY
Central City BBQ: James Cruse, New Orleans, LA
Chef Jesse Concepts: Jesse Jones, NJ
Hill Country BBQ: Ash Fulk and Seth Gurka, Manhattan, NY
Hindsight BBQ: Jeff Schmidt, Waterbury, CT
Hometown BBQ: Billy Durney, Brooklyn, NY
Juicy Lucy BBQ: Richie Holmes, Staten Island, NY
Kam Rai Thai: Dhanapol Maprasert, Astoria, NY
Kimchi Smoke: Robert Austin Cho, Westwood, NJ
Sand's Jerk Hut: Darlene Lawrence, Brooklyn, NY
SmoKING of Meats: Joe Musngi, Belleville, NJ
Texas Charcoal Co.: Joey Machado, Seguin, TX
Wildwoods BBQ: David Gill and Joel Romano, Wildwood NJ
and so many more!
Make sure you're part of the action by grabbing your tickets early. Brisket King® NYC donates a portion of the net proceeds to The Jeff Michner Foundation, and our heartfelt thanks go to our community partner, Friends of Firefighters, for their invaluable support.
From Holiday Bundles to VIP exclusives, there are tickets for every appetite:
VIP Holiday Bundle - $150: Brisket King® NYC's gift to you of two VIP tickets with 5:00 PM early access and two Brisket King® NYC t-shirts at an unbeatable price without booking fee, available through December 24.
VIP Admission - $85 + fee: All-inclusive access to brisket and drinks, 5:00 PM entry for a headstart on the evening to rub shoulders with the pitmasters, and an exclusive Brisket King® NYC t-shirt.
VIP Tables - $750: Perfect for groups and parties without any booking fee, secure ten discounted VIP tickets with reserved seating, early access, and Brisket King® NYC t-shirts for all.
Early Bird General Admission - $55 + fee: Special discounted General Admission. Hurry, offer valid until March 30!
General Admission - $65 + fee: All-inclusive access from 6:00 PM at a great value.
Secure your tickets now and prepare to be a part of flavor, fun, and fierce competition on April 17, rain or shine. It's your opportunity to taste the passion, meet the masters, and be part of the Brisket King® NYC legacy.
No refunds. Rain or shine at this indoor and outdoor event. Ages 21+.