---
Buy tickets
---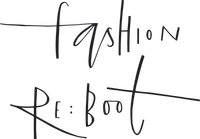 NEW DATE!!!!  Fashion Re:Boot is back to St Josephs College in Ipswich on Friday 25th September, 2020. So if you love clothes, carboot sales and e-bay, or just fancy the idea of a gathering for night out of beauty and bubbles, please come join us for an evening of high-end bargains at our next event. If this is your first time coming, the best way of describing it is like a fashion carboot but without the cars.  Whether buying or selling your clothes, or simply getting together for a chat and a giggle, this is such a fun night and all are welcome! A whole host of bloggers, stylists, boutique owners and fashion fanatics will be there selling their pre-loved (and some brand new) wardrobe gems at bargain prices. There will also be a small interiors offering too, so if want to come sell homewares just contact us. To book a pitch it is £30*  For those coming to browse, socialise and buy entry is just £5 which includes a free drink for the first 100 through the door. Food and fizz also available to buy on the evening. See our instagram and Facebook for more.
Pitches for fashion rails are £30 (you need to bring your own rail) and set up is from 4pm*
Doors open at 6 pm

*It is strictly one rail per booking and the size of your rail must not exceed 6 foot long. We do have some spare tables so please do request this when booking and we will make a note.

PLEASE NOTE THAT BOOKINGS ARE TRANSFERRABLE BUT NOT REFUNDABLE