---
Sold out
Ticket Type
Price
Fee
Quantity
---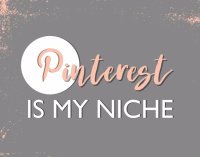 Join MumBoss social media panellist Georgina White of Pineapple White Media for this three hour intensive Pinterest workshop to include handouts and interactive tasks.
This course will cover;

All of the core best practice tips to start you on your Pinterest journey
Pincodes and how they work
What Pinterest is all about
Where Pinterest fits with Marketing right now 
Why you want to be using Pinterest in 2020 
Before you even start thinking about Pinning we will look at Website optimisation & discuss Blogs and their place in Pinterest Marketing
Optimisation of Bio and Settings
Undertsanding the feeds
Keywording tips Boards and Board optimisation 
Creating Killer Pin images 
Crafting great descriptions 
How to PinVisual Search capabilities
Tickets include basic tea, coffee, biscuits and fruit and specialised coffees can be purchased from the bar.
MumBoss members be sure you use your membership code to benefit from your 50% discount.