---
Buy tickets
Ticket Type
Price
Fee
Quantity
---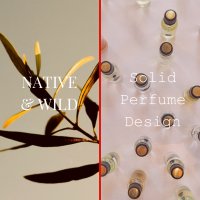 We're hosting a half-day workshop at Perfume Playground  where you'll learn artisan blending techniques and how to create your own compact perfume infused with aroma-science. 
Ideal for layering and travelling, solid perfumes satisfy your everyday needs without any hassle. Experiment in a playful space and design a liquid-free fragrance. Leave with your perfect travel companion. 
Who is your host?
Meet Aviva van den Heever, your host. Aviva has worked her way up from being an intern for Perfume Playground to being a host and the Auckland Manager for the last year. She holds a degree a Bachelor of Fine Arts (Hons) and Bachelor of Arts in Art History, her life is centred around the importance of education in all forms. Aviva's love for art and history makes her an eager traveller. Aviva's focus on perfumery is playful and adventurous, and she always encourages members to surprise themselves with their capabilities.
What you'll learn

Discover nine hero botanicals Native to Asia-Pacific

How to be your own evaluator - to improve the scent evolution and sillage of your designs
What you get 
Creative guidance from Aviva van den Heever, trained by Founder, Samantha Copland

Access to a carefully curated scent lab

All the tools & materials you need to create your very own unique functional solid fragrance 

You select 3-6 of your favourite essences and these are mixed with jojoba and organic beeswax so you take home a solid perfume
What people are saying: 

Wouldn't change a thing - awesome!


So amazing! Such a fun day out. Learnt so much and had such a great time. 

Samantha is a fantastic teacher. Very inspiring.

Lots of choices which was good, also challenging.


We loved it! So much fun.