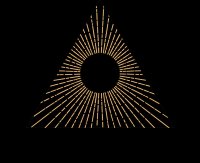 An 8 week online course hosted by Rebel Wisdom, with guest tuition from some of the best teachers we've featured on the channel. Enhance your sensemaking, strengthen your sovereignty, deepen your connection to others, and learn how to hold an emergent conversation. Develop the skills required to imagine, design and realise new cultural operating systems.
FACULTY
Daniel Schmachtenberger

Diane Musho Hamilton
John Vervaeke
Rafia Morgan
Doshin Roshi
Visit www.rebelwisdom.co.uk/courses  for more information on the faculty and course structure.
WHY WE CREATED THIS COURSE
Many of us have a sense that the old is dying, but the new is yet to be born. The institutions we've relied on to make sense of the world are unravelling at an ever faster rate, assaulted by new technologies and renewed tribalism. We now find ourselves in a 'post-truth' world that clouds our connection to purpose and meaning.
We are living through an accelerating and momentous shift in the human story, one that will test us to our limits. Rebel Wisdom has been exploring this new landscape for the last two years, finding the most insightful and pioneering thinkers to plot a path forward. We've discovered that what's needed isn't just a shift in what we know, but in how we know, and who we are. We need to reconnect to the innate human capacities that have been blunted and manipulated by the modern world.
This course is designed to help you unlock those capacities. It's about developing your skill as a sensemaker - because if we don't know how to make sense of the world, we don't know where to put our focus or what direction to go in.

This course will give you an essential toolkit of skills to help you make sense of complexity, collaborate with others, understand yourself more fully and explore collective intelligence. We will begin by developing the qualities and abilities we as individuals need to increase our sovereignty – a deep but flexible connection to yourself, one that allows you to make your own decisions and take responsibility for your life, while still staying deeply receptive to the world.
Paradoxically, it is a strong sense of sovereignty that allows us to collaborate effectively with others. The the course will help you do exactly this, in small 'pods' of three as well as larger group calls and teacher Q&A's.
This course works from the inside out; developing your inner capacities so that you can make sense of the world more effectively, take action and collaborate with others in a new way. You'll learn different practices to harness collective intelligence. You'll find ways to deep your relationship to the people in your life and on the course. You'll learn how to claim your agency, clarify your core values and thereby enhance your sensemaking. While it will be very much your process, this course is also inspired by a phrase that came out of our transformative weekend retreats.
We have to do it ourselves, but we don't have to do it alone.
We will be going on an adventure together to grow up, clean up, wake up and show up so that we can become effective players on the cutting edge of culture. It's an adventure that asks you to become a warrior for the human spirit, connecting you to your essential gifts so that together we can imagine, design and realise a new cultural operating system.