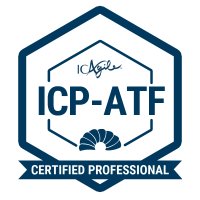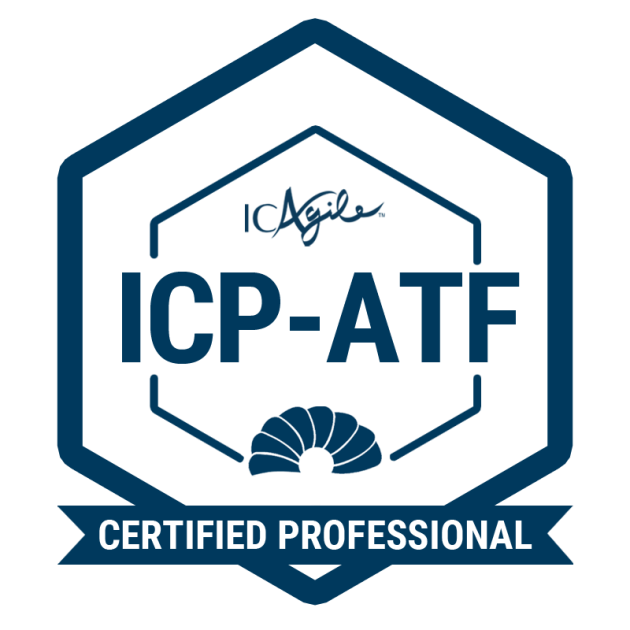 ICAgile Certified Professional in Agile Team Facilitation (ATF) Course Description:

The ICAgile Certified Professional - Agile Team Facilitation (ICP-ATF) course provides a deep dive into the world of Agile facilitation. The course is a 2-day intensive face-to-face learning experience with pre-work using the Agile Coaching Growth Wheel to guide your journey. The course focuses on equipping you with new tools, techniques and skills to help you take your facilitation skills to the next level with an emphasis on learning through doing and receiving feedback rather than theory.

We follow the principles of the Scrum Alliance Agile Coaching Retreats focusing on working in small agile teams to create something you and the agile community can continue to use long after the course is complete.
What Will You Learn:
The course focuses on improving your facilitation of agile events both on the team and multi-team level as well as teams at different stages of development. We will use the IAF core competencies to steer our learning giving you the ability to focus on the areas you need the most.
Topics Covered:
Defining the Agile Coaching Pathway

What is Facilitation?

The Facilitation Mindset

The importance of planning in facilitation and how to do it

Top tips on how to perform common agile events such as the retrospective and planning

Feedback on your facilitation including a personal improvement plan designed by you

New decision-making techniques to try with your team

New ideas on how you can facilitate agile events @ scale

Working in agile teams you will explore a topic of your choosing and have a published outcome through 3 iterations of work

Who is this course suitable for:
ScrumMasters, Agile Coaches or aspiring coaches with a passion for servant leadership and a desire to learn, improve and practise facilitation in service of agile teams. Other relevant roles include Iteration Managers, Agile Project Managers, Professional Coaches, Development team members.

Are there any prerequisites for this course:
Although it is not a formal prerequisite, we have found that this certification is best pursued after an Agile foundations course such as the Scrum Alliance Certified Scrum Master (CSM) or Scrum Alliance Scrum Foundations or equivalent experience as an agile team facilitator.

How should I prepare for this course:
Pre-work is provided and is focused on self-reflection using the Agile Coaching Growth Wheel.

What about exams and certifications:
The course is assessed by the instructors during the course.


After Completion:
On successful completion of the course, you will receive the ICAgile Certified Professional - Agile Team Facilitation (ICA-ATF). The certification will not expire and is a valuable industry known certificate.
This course is worth 16 Section C - SEU's towards Scrum Alliance renewal requirements

This course is accredited by the International Consortium for Agile (ICAgile) as fulfilling all Learning Objectives in the Agile Coaching track.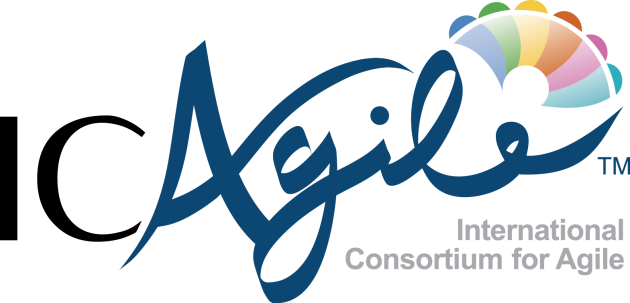 What makes us different:
Each class has a mix of trainers who are ICF certified, ORSC Trained,  and Training from the BACK of the Room! trainer, no other provider comes close to this level of expertise.
In addition, all of our Trainers are Scrum Alliance Certified Agile Coaches which means they have been assessed by their peers as experts in agile coaching and can also provide mentoring for aspiring CTCs and CECs. We are the only Scrum Alliance Coaches running this course in the UK.
We co-train whenever possible, we believe when learning a new skill you need as much support as possible and diversity of experience and opinion is important.
We believe in professionalising the world of agile coaching and want to reach as many people as possible.  We, therefore, keep our prices as low as possible whilst not compromising on the quality of the course.

Venue Details:
Sitting on the border between Old Street and Shoreditch with not one but three tube stations located minutes away (Moorgate, Old Street, Liverpool St) is this purpose developed training venue Bonhill House.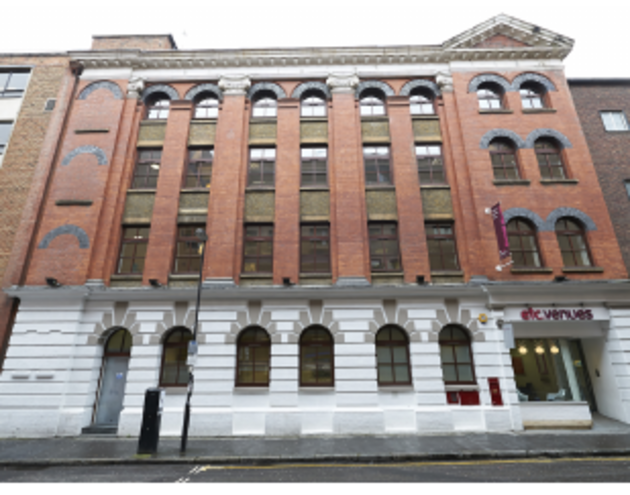 Registration price fully includes:
A light tasty breakfast on arrival

Hot restaurant lunch cooked by the onsite chefs

Endless bean to cup coffee and a range of speciality teas., with snacks!

Chilled filtered water to keep you hydrated

Free unlimited wifi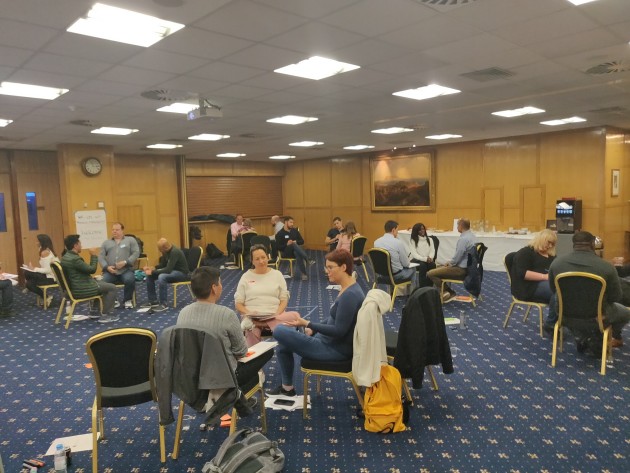 Meet the Trainers: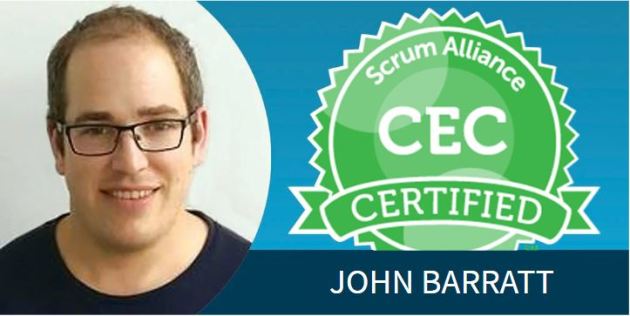 John loves seeing individuals, teams and organisations become the best they can be. He does this using a mixture of coaching approaches embedded with the agile mindset. John spends most of his time supporting Organisation to descale and self-organise relying heavily on his Systemic Coaching approach along with training the fundamentals of agility.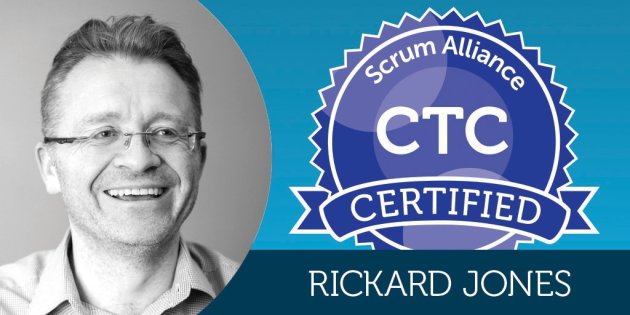 Rickard Jones has Enterprise experience in scaling Agile framework models at Team, Program and Portfolio level. Supported the world's largest scaled Agile Transformation for covering over 120,000 employees. Directly supported a Centre of Excellence for over 200 developers.
International conference speaker, co-author of the AgileHR Manifesto. Meet-up founder for Scrum Event and an experienced Trainer. Having trained client staff from Agile Fundamentals to Technical Excellence in XP to Agile Leadership courses. He is an officially accredited trainer in Management 3.0.
Terms and Conditions:
For full terms and conditions please visit our website:
http://agileaffinity.com/event-and-training-terms-and-conditions/
If you would like more information or to pay via invoice please email; talk@agileaffinity.com or call 0330 223 4657.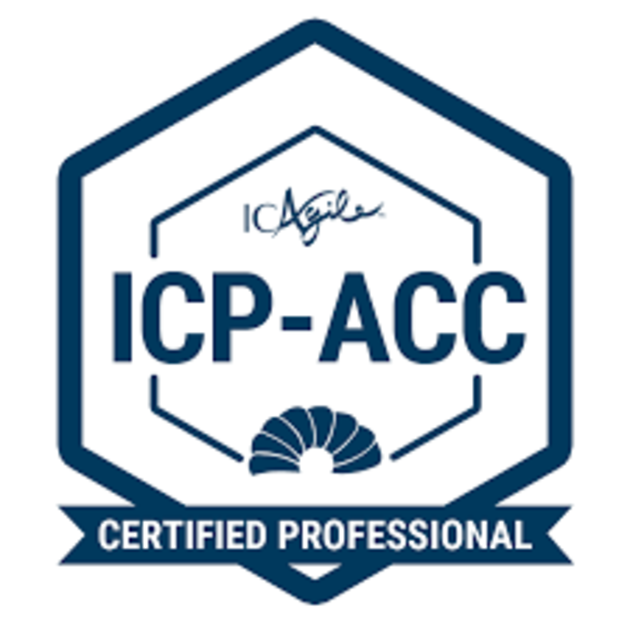 Optional Certified Agile Coaching (ACC) AddOn:
Save £100 when you purchase the ICAgile Certified Professional Agile Coaching Certification (ACC) course with this ICAgile Certified Professional - Agile Team Facilitation (ICA-ATF) course and complete the courses back-to-back.

By doing both courses, you can complete the ICAgile Agile Coaching Track courses in one go!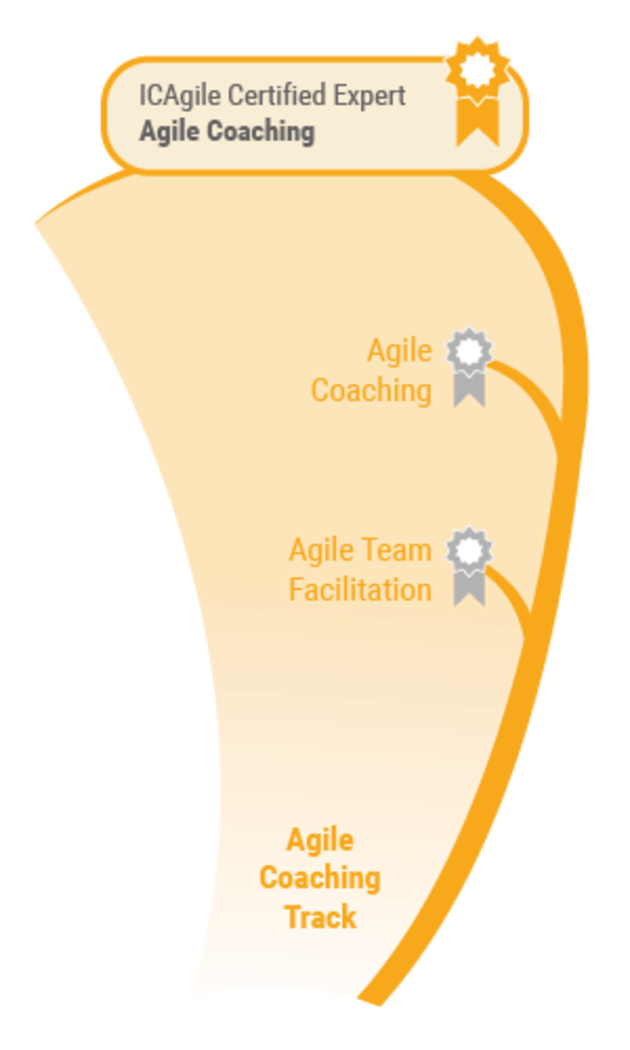 Note: The  Agile Coaching Certification (ACC) course runs for 2 additional days after this course.



If you would like more information or to pay via invoice please email; talk@agileaffinity.com or call 0330 223 4657.