---
Register
Ticket Type
Price
Fee
Quantity
---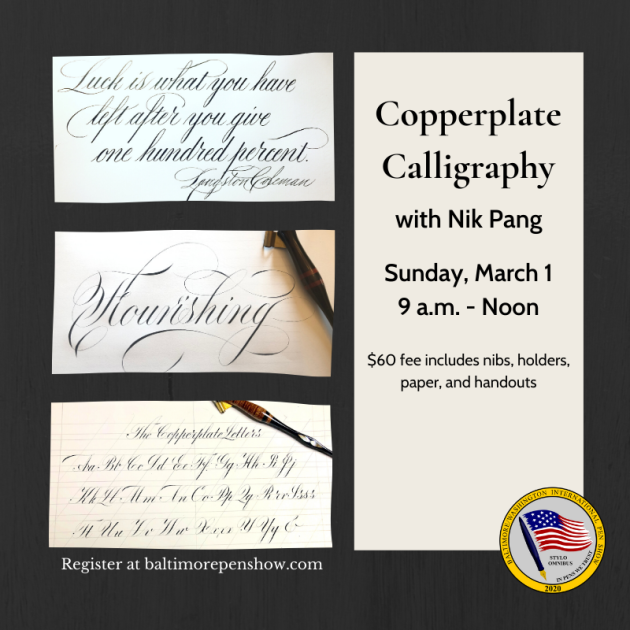 Copperplate calligraphy, also known as roundhand, engrosser's, and engraver's script, is considered by most to be the mother of all pointed pen hands. Renowned calligrapher Nikola Pang will discuss the history of this calligraphic style and show you how to use dip pens in order to form the basic strokes of its construction. 
$60 materials fee includes nibs, holders, papers and handouts. Beginners are welcome. Ages 13 and up.
Recommended: pencil and ruler. 
Show admission must be purchased separately.