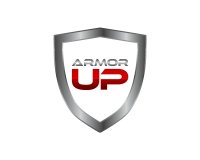 GET READY FOR THE BATTLE AND "ARMOR UP!"

From the moment their feet hit the floor in the morning, teenagers step into a battlefield where, ready or not, enemies seen and unseen attack their goodness from every side. All. Day. Long. And will these youth falter? Will they succumb? Will they give up? They might.
But triumph is available for those ready for battle. Victory is within the reach of those who are armed with truth and motivated to put their faith into actions.
While friends fail and fall on either side, teenagers who become battle-ready at Armor Up are eager to fight the good fight!
GET READY FOR THE BATTLE AND "ARMOR UP!"
If you have a good kid, send them. They can only become "gooder", right? If you have a "punk kid", who might dislike church speakers, we offer a 100% laughter-guarantee, and they will not be sorry they came. If you have kids with questions, untapped potential, or a possible waywardness about them, these teens return home excited about their individual purpose.
In summation, teenagers of all kinds will not only enjoy themselves at Armor Up, they will actually get something out of it!
AN AWESOME EXPERIENCE AT ARMOR UP!
Laughter. Energy. A shock that this event is sleep-through proof. Another shock that mom was right and this was actually fun… And you will NOT want it to end.
Check-in begins at 1 with a lineup to show your ticket.
Once inside, choose a seat. Teenage boys might be tempted to select a spot in the back near a comfortable-looking wall. This doesn't intimidate us. Laughter has a way of chasing off sleepiness.
At 2 pm the party starts - get ready for some eye-opening insights. Bring something to take notes!
Hold on tight and write real fast because it'll be go-go-go until 4 when your ride picks you up in front and asks how it went.
ALL SEATING IS GENERAL ADMISSION.
No refunds or exchanges. Paid tickets are transferable.
EVENT DRESS CODE: Suit and tie. Gym shorts. Dresses. Come as you are! Pretty much anything goes at Armor Up, but most people arrive in pretty casual clothes.
FOOD: No outside food is allowed in the venue, but don't worry! You'll be feasting with your heart on some pretty scrumptious messages.
AT-THE-DOOR REGISTRATION: If the event is NOT sold out, tickets will be sold at the event.
AT-THE-DOOR PRICING:
$15 per individual ticket.
$12 per ticket for a group of 4 or more.
AGE REQUIREMENTS / CHILDREN: Youth ages 11-19 are welcome to join in this youth event. Parent and leaders with tickets are welcome to join their youth.
DISCLAIMER:
Attendance at this event grants permission for your image and likeness to be used in future promotional materials and on the website without further agreement with Jumping Turtle, LLC.
UNFORESEEN CIRCUMSTANCES
The featured presenters are committed to attending the event; however, circumstances beyond our control might interfere with the program. Don't worry! We will make the best of whatever happens because, dangit, that's just all we can do! We can assure you, however, that no matter who speaks or what they say, you will walk away inspired, motivated, and ready to do everything you do!
TICKET DELIVERY:
You will receive your tickets via email. Please make sure to enter your correct email address. Please be prepared to show your tickets to enter the event.
QUESTIONS / SUPPORT:
For additional questions about the event, or to get support, please contact us from our Support Website.