---
Buy tickets
Ticket Type
Price
Fee
Quantity
---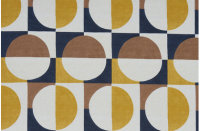 Tutors: Sammy Palfrey and Jenny Thomas
Led by two experienced printmakers, and part of the INKERWOVEN Project, this  workshop is an opportunity to make your own small relief printing blocks and use them to experiment with pattern design, both on paper and fabric. All materials are provided, but you might like to bring along textiles and papers as inspiration, or to print on
INKERWOVEN is an Art Council project led by Inkers, a group of independent experienced printmakers based in West Yorkshire whose aim is to encourage and promote printmaking as an artistic expression through teaching workshops and curating exhibitions.
The group is inspired by the extensive Textile Archive at Bradford College and the workshops will lead to a series of small temporary exhibitions, culminating in a major printmaking related exhibition at the Dyhouse Gallery in Bradford in late 2020.
Art Council funding, and support from our workshop venues covers all artist fees and materials costs, so that INKERWOVEN workshops can be offered to the public at just a nominal fee.