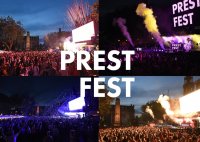 Prestfest, the city's outdoor event of the summer, returns on Saturday 14th August 2021, with a line up of international performers. 
Featuring the legendary Todd Terry, The Shapeshifters, and The Freemasons, with local support coming from Mark Freejack and Danny Bee. 
Set against the backdrop of the iconic Harris Museum, join us for a musical journey as we celebrate summer with good vibes, bars on site, and a couple of thousand of your closest friends! 
Prestfest is supported by Bar Pintxos - a little piece of San Sebastián coming to the heart of Preston this summer!
...don't forget, earlier in the day 'Prestfest for Families' takes place (which is free and doesn't require a ticket), more information can be found on this event HERE.

TODD TERRY
Todd is one of the world's most celebrated figures in dance music. With almost two decades of dance floor domination under his belt, the quality of his productions goes from strength to strength.

The Grammy Award nominated DJ/Producer has been engulfed in the British dance music scene since 1988. His first release 'Keep On Jumpin' became a top 10 UK crossover hit and worldwide smash, Todd followed with the anthem 'Somethin' Going On', a crossover hit across the globe.
He continued to break new ground as a producer and remixer - from SNAP to Annie Lennox and George Michael to Bjork, Todd's mixes bridge the ground between club-cool and commercial accessibility.
Welcome to the church of house music presided over by Todd the God!


FREEMASONS
Russell Small (Freemasons) is responsible for creating some of the biggest songs heard by millions of people across the world, remixing and producing for the biggest artists, from Whitney to Beyoncé, and Depeche Mode to London Grammar.  They've racked up 10 UK Top 20 hits, 50+ no. 1's globally, and a Grammy nomination for the Freemason's remix of Beyonce's Déjà vu.
Their first release Love On My Mind – featuring Amanda Wilson, it stormed the UK and global dance charts.Their next UK Dance Chart no.1 was a remake of Alanis Morrissette's iconic 'Uninvited' with Bailey Tzuke providing the vocals
Freemasons were hugely in demand by the biggest artists as the 'go-to' DJ remix and production team, pushing out dance versions on tracks like Kelly Rowland's - Work. Kylie Minogue's – The One. Whitney Houston's – Million Dollar Bill, and Faith Evan's – Mesmerised. Russell (Freemasons) has racked up 10 UK Top 20 hits, 50+ no. 1's globally, and a Grammy nomination for the Freemason's remix of Beyonce's Déjà vu.
Freemasons thrive on live DJ gigs and the chance to connect with people on the world's dancefloors, and he'll be doing that on August 14th.


THE SHAPESHIFTERS
The Shapeshifters topped the U.K. singles chart with their debut release, 'Lola's Theme' and have carved out a career in house music spanning nearly three decades.

After lighting up dance floors with a recut package of their own anthem, Simon stepped out on his own to return to 'Glitterbox Recordings'.  The Shapeshifters have founded their own independent record label and partnered with major dance labels such as 'Defected' and 'Positiva'.
Amongst others, they have remixed and produced for George Michael ("Flawless - Go to the City") and Christina Aguilera (Ain't No Other Man).
The Shapeshifters have al
so been a fixture in white isle of Ibiza for many years, with stints for the likes of 'Defected', 'Cream' and 'Def Mix', preceding a 'Glitterbox' residency.  In 2021 they continue to hold true to their musical beliefs and passions, remaining both relevant and hugely in-demand.
Support From: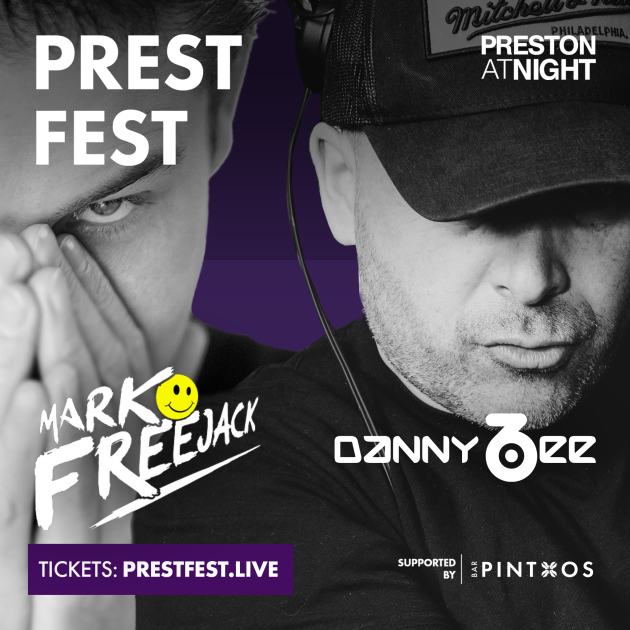 *** THIS IS A TICKET-ONLY EVENT FOR 18+ ***