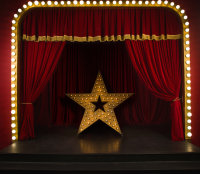 It's our 6th Anniversary Celebration!  

Grab your spouse, fiancé, significant other or bestie and join us for a luxe, all-inclusive getaway at an exclusive, Blue Diamond resort in Guanacaste, Costa Rica!  This intimate 5-day, 4-night getaway will be filled with celebration, conversation and connecting and engaging sessions.

Space is extremely limited.  Don't miss this fabulous time to travel, celebrate your 2022 goals, relax, gain and share tips, and surround yourself with people who have positive energy.  Start the year out strong and join us on January 13 - 17, 2022.  Save your space today! 
Interested in being a speaker? Click here to complete a speaker application form. 
Cost Includes:
All-inclusive Resort Accommodations
Sessions & Activities
Round-Trip Airport Shuttle 
Anniversary Reception 
20% off Spa Services
Travel Insurance
Tropical View Suite
Single Occupancy: $2,100 Total for 1 person 
VIP Single Occupancy: $2,400 Total for 1 person 
Double Occupancy: $3,000 Total for 2 people (Only $1,500 per person)
VIP Double Occupancy: $3,400 Total for 2 people (Only $1,700 per person)

Ocean View Suite
Single Room: $2,400 Total for 1 person
VIP Single Occupancy: $2,700 Total for 1 person 
Double Room: $3,400 Total for 2 people (Only $1,700 per person)
VIP Double Occupancy: $3,800 Total for 2 people (Only $1,900 per person)

Considering Ongoing Concerns Due to the Coronavirus (COVID-19)
Wife UP, INC wants you to know the health and well-being of our participants, staff, partners, and other guests remain our top priority.
Wife UP is closely monitoring CDC updates, and Department of Health and travel advisories for guidance and additional information. We will continue to update you as we learn more.
Wife UP is actively and continuously monitoring public health guidance concerning travel and in-person events.

In the event the outbreak continues we will reschedule our event and we will notify you in a timely manner.  
We are working with our upcoming events coordinators to ensure that extra health and safety measures are in place for all participants.
We also trust that participants will undertake the necessary precautions—
by staying away from those who are sick

traveling with hand sanitizers

handwashing with soap for 20 seconds frequently

and avoiding touching your eyes, nose, and mouth.
If you are suffering from a respiratory illness, shortness of breath, cough or fever, or have traveled recently (within the last month) to areas with widespread transmission of COVID-19, including China, Iran, Italy, and South Korea (and any future places identified by CDC), please stay home.

Please take care of the health of yourself, family and friends.  

About Wife UP 
WIFE UP IS A 501(C)(3) WOMEN'S MARRIAGE EMPOWERMENT NONPROFIT ORGANIZATION THAT SEEKS TO PREPARE SINGLE WOMEN; EQUIP ENGAGED WOMEN; AND SUPPORT MARRIED WOMEN IN THEIR PURSUIT OF SUCCESS IN MARRIAGE.