---
Buy tickets
Ticket Type
Price
Fee
Quantity
---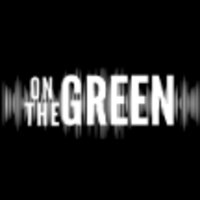 On The Green is back for 2020. 
If you've never been before you'll find live music, a beer festival and on Sunday a car show right in the heart of the village. Most of the music takes place at the Welby Arms where we provide a covered area in the rear courtyard for stage and audience. This area is also home to the beer festival. Things move away from the pub on Sunday when the car show takes centre stage on and around the village green. We charge for the live music on Friday and Saturday evenings but the rest of the event is free.
Slady headline on Friday when the live music will start around 7pm. Doors will open at 6pm. On Saturday admission will be free from 12 noon until late afternoon. The paid for entertainment will start at 6pm. Headliners are the Motown review and our guest DJ will be Soul Sully. On both nights we hope to be able to add support artists.
A weekend ticket costs £19. Friday only is £10 and Saturday only is £14. Under 12's are free if accompanied by an adult.
More information from onthegreen.org.uk