---
Buy tickets
Ticket Type
Price
Fee
Quantity
---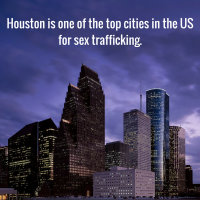 Do you want the latest information and updates on human trafficking in Houston? Come to Free the Captives' 10th Annual Houston Human Trafficking Conference! This is a fantastic opportunity to learn about human trafficking from the experts and how you can get involved in fighting this horrific crime.
Join us on Wednesday, March 25, 2020, at the Houston Food Bank, 535 Portwall Street, Houston, TX 77029 from 8am to 4pm. The goal of Free the Captives' conference is to equip and train nonprofit and ministry leaders as well as anyone in the community who wants to make a difference. We will provide you with critical information and practical tools to stop human trafficking. 
Conference Costs:
Early registration ends 1/31/20: $30 per person

Regular registration ends 2/29/20: $40 per person

Late registration (3/1/20 – 3/23/20): $50 per person

Registration at the door: $60 per person
You can email info@freethecaptiveshouston.com with questions.
---
Booth and Sponsorship Opportunities:
Nonprofits and ministries can apply to have a booth at Free the Captives' Annual Houston Human Trafficking Conference. Please apply early as space is limited. There are also sponsorship opportunities for businesses to support the conference. Email info@freethecaptiveshouston.com for booth and sponsorship info.