---
Buy tickets
Ticket Type
Price
Fee
Quantity
---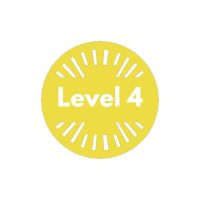 *Attention: Time changed for this course. Due to multiple classes on the same night please do not enter the dance studio until your class starts to not disturb the class before. Thanks for your understanding!*

**NEW: Book a Solo Jazz course at a 50% batch discount as an Add-On to your Couple Ticket Lindy Hop course (any level). Book your Solo Jazz in this Lindy Hop check out form**

Level 4 Lindy Hop Courses (invitational-only)
This is the highest level Lindy Hop course that has ever started here in Birmingham and the Highest Level that The Swing Era offers. We will expect that you will have completed Level 1, 2 and 3 of our other Lindy hop Levels before entering the Level. Unless stated by one of our skilled teachers please don't book onto this course or we may ask you to do a lower level first and work your way through. In Level 4 we will work progressively from our Level 3 course to really progress your dancing up to a higher level. In this level you will learn more advanced authentic lindy hop moves (swing out variations, switches, and so on).
Requirements Level 4:
You have completed the Level 1, 2 and 3 courses
You have been dancing Lindy Hop for 1 to 3 years
You are well known in your scene, attend social dances regularly and are a generous dance partner

You can confidently dance to very slow and fast music and have a good partnering technique
You have a wide repertoire of footwork patterns, moves and variations
You have developed a focussed, critical, open attitude towards learning and you are actively responsible for your own learning, travelling to different festivals and workshops
You have learned at least 2 to 3 key solo jazz routines and feel confident dancing them and adding jazz steps in your swing dancing (such as the Shim, Sham, Tranky Do, The Big Apple etc)
Be sure to select the correct "lead" or "follow" ticket. If the tickets are sold out, drop in classes on Monday night are still available.
Do you need to know, what is Lead and follow, what to wear and bring to class (such as indoor shoes), or any other questions then please visit our FAQ's page.
Terms & Conditions: Tickets are non-refundable.