---
Buy tickets
---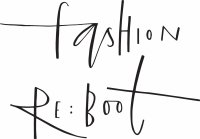 NEW DATE! THURSDAY 8th OCTOBER, Are you ready for a new season re-boot? Want to clear that wardrobe and find some new gems? Well, we are calling all fashion addicts back to buy, sell and gather as Fashion Re:Boot is coming for the first time to Oxted in Surrey on the new dates of Thursday 8th October. So if you love clothes, carboot sales and e-bay, or just fancy the idea of a gathering for night out of beauty and bubbles, please come join us for an evening of high-street to high-end bargains at our next event. If this is your first time coming, the best way of describing it is like a fashion carboot but without the cars. Whether buying or selling your clothes, or simply getting together for a chat and a catch-up with friends, this is such a fun night and all are welcome! A whole host of bloggers, stylists, boutique owners and fashion fanatics will be there selling their pre-loved (and some brand new) wardrobe gems at bargain prices. To book a pitch it is £30 ( bring a rail, pitches can be shared with 1 other). For those coming to browse, socialise and buy entry is just £5. We have music, fashion, beauty and well being experts joining us on the night.. See our Instagram and Facebook for more.
*Pitches for fashion rails are £30 (you need to bring your own rail) and set up is from 4pm*
*Doors open to buyers at 730 pm

*Strictly one rail per booking *Size of your rail must not exceed 6 foot long.
*Sellers please note that set up is 530-730 pm. Doors open at 730 pm and everyone needs to be in situ by then * Latecomers cannot be accommodated.
PLEASE NOTE THAT TICKETS CAN BE TRANFERRED BUT NOT REFUNDED AT THIS TIME