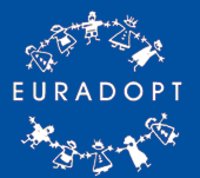 IMPORTANT UPDATE 13/05-2020 - NEW DATES FOR THE CONFERENCE
DIA and EurAdopt are glad to announce that new dates have been set for the EurAdopt International Conference in Copenhagen. As previously announced, the conference had to be postponed due to the global Covid-19 emergency. 
The conference will take place on April 22nd and 23rd, 2021 at the same venue - Hotel Scandic Sydhavnen in Copenhagen.
It is now possible to register for the conference again. 
Tickets that were already purchased for the original 2020 dates will be valid for the new 2021 dates.   


***


IMPORTANT UPDATE 13/03-2020 - COVID-19
Due to the emergency situation caused by the spread of Covid-19, the Danish State Minister Mette Frederiksen has introduced some drastic measures in the country: among other things, all events with more than 100 people are strongly discouraged. 

This unfortunately means that it is highly unlikely that we will be able/allowed to hold our conference on May 14th and May 15th as planned. We hope that we will be able to postpone the conference to later, but for now it is uncertain when it will be possible to hold the conference. For this reason, it is not possible to register for the conference at the moment. 

We are very sorry for any inconvenience this may cause. In these special circumstances we all need to strictly follow the guidelines set out by our authorities in order to ensure everyone´s health and safety. 

We will update this page as soon as we know more, and we will of course contact the people who have already signed up once a final decision will be taken.


***
The theme of the conference is "Sustainability of intercountry adoption from different perspectives" and the program will be divided in three parts:
Evaluation of intercountry adoption as a child protection measure

Cooperation and sustainability of intercountry adoption

Post Adoption Service
The conference provides an ample opportunity for professionals and experts or everybody with an interest in the field of intercountry adoption and child welfare to meet and discuss issues of common interest. At the last conference in Italy over 240 participants from various countries attended. The conference is open to the public.
Useful information
See how to reach the conference venue here. 

Accommodation is not included in the conference fee. Rooms can be booked at a discounted price at Scandic Sydhavnen by writing to MEETING.sydhavnen@scandichotels.com and by specifying participation to the conference. 

Keep updated on the latest news here.