---
BUY TICKETS
Ticket Type
Price
Fee
Quantity
---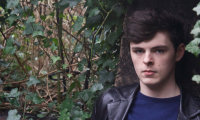 ----GUEST SPEAKER----
Alex J. O'Connor (a.k.a Cosmic Skeptic)
www.youtube.com/cosmicskeptic
www.cosmicskeptic.com
----THIS EVENT----
We call ourselves a nation of animal lovers, and yet increasingly more people are highlighting that we slaughter billions of them each year because we like the taste of their flesh. Alex O'Connor advocates applying scepticism to the industry that tells us that this is morally permissible. Tonight Alex joins us to discuss this and to make a case for the protection of animal rights, and why he is boycotting their consumption.

----ABOUT OUR SPEAKER----
Alex is the founder of the Cosmic Skeptic YouTube channel and blog, platforms dedicated to the publication of philosophical ideas and debates in an accessible format. He is an outspoken atheist, vegan, and free speech advocate, regularly discussing these topics on his online platforms. He is currently reading for a degree in philosophy and theology at St. John's College, Oxford University.
Alex is an international public speaker and debater, having delivered addresses in multiple continents at conferences, universities, and local drinking groups, as well as debated ethics, religion, and politics with a number of high-profile opponents before college audiences, on radio talk shows and on national television.

Alex's online videos have been viewed more than twenty million times, attracting over three hundred thousand people to subscribe to his regular content. He has produced videos with notable experts in respected fields, such as Peter Singer and Richard Dawkins.

----EVENT DETAILS----
This event is open to the public.No registration or prior association with Cambridge Skeptics is required.

----TICKETS---
Advance Tickets £5.00 (limited availability)
Unreserved seating is available for a maximum of 80 people on a first-come-first served basis.

----RUNNING TIMES----
Doors Open: 7:00pm
Talk Starts: 7:30pm
Event Ends: 9:00pm -9:30pm
Venue Closes: Midnight

----ACCESSIBILITY----
Step-Free Access To Venue: Yes
Wheelchair Accessible Venue: Yes
Wheelchair Accessible Toilets: No

----FOOD & DRINK POLICY----
The bar provides a variety of food and drink. Only food and drink purchased at the venue can be consumed on the premises. Please place food orders early to avoid extended waiting times during busy periods.

----ABOUT THE EVENT HOST----
This event is hosted by Cambridge Skeptics. A not-for-profit community organisation for the promotion of science, positive skepticism and critical thinking skills. All ticket sales and donations received fund speaker expenses and running costs. Full details of all expenditure, accounts and profit/loss can be viewed at our annual AGM meetings. All the staff are volunteers and support these events in conjunction with their full-time jobs.