---
Buy tickets
Ticket Type
Price
Fee
Quantity
---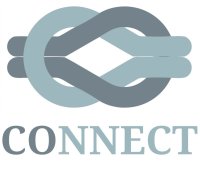 Private Connect Hypnobirthing
As well as offering group classes we offer 6+ hours private bespoke classes which can be fully adapted to you and your needs. Private Hypnobirthing in Lancashire but can also be offered in your home from Kendal to Manchester. Please contact Alice to discuss dates and times to suit you, prior to booking. 
Why book a private class?
You might find yourself at 36 weeks before you can start a class and then its best to find a time that suits you so you can get the maximum practice in
You would like to have one to one time to get to know each other so that you can have maximum support postnatally, and we will plan your calm postnatal experience
We can support you to plan a calm caesarean if this is what you need.
You wish a course to be completely personalised to you, with classes at times to suit you and your family.
This includes:
6 full hours of teaching taught over 3 sessions in your own home plus home projects with teaching content as described above
A bespoke recording of a pregnancy relaxation specific to your own fear release and birth wishes
A one hour pregnancy relaxation massage
Birth affirmation cards
Class manual and home workbook
Hypnobirthing relaxation MP3's to practice with
Created by you massage oil with aromatherapy oils
Super brilliant Align Your Baby online course created by Anthonissa Moger:-The Hypnobirthing Midwife. https://www.youtube.com/watch?v=by-x7VCPhTg
A beautiful mum to be pack, with gorgeous supplies from Whoopsie Daisy and bespoke treats for you
A copy of my favourite hypnobirthing book Your Baby Your Birth
Access to The Connect Baby Hub, for your local community
Ongoing telephone support
A postnatal visit in your home to reflect on your birth experience
Priority booking for pregnancy relaxation and yoga classes, at Studio One Yoga or The Pilates Room