---
Sold out
Ticket Type
Price
Fee
Quantity
---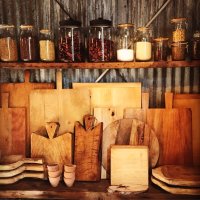 We have been waiting to expand and grow our Shed for so long, and finally it's all happening - with a huge sigh of relief by Marty!
The Shed still remains, with the addition of bathrooms, kitchen and a large deck for pre and post dinner drinks.
This is still a work in progress and we are so thrilled to share stage one with you all.
So what better way to celebrate the opening of the new space, than by bringing out the Paella pans for a Locals Curry Night!
Join us on Saturday, April 4th at 6:30pm.
$88.00pp for two courses, BYO! 
Love,
Marty and the Cooks Co-op Team