---
Join our waiting list to be notified when Gazebo pitches become available

Done! You are on the waiting list.
---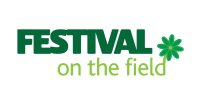 The 5th biennial Festival on the Field will be on Saturday 3rd July, 2021.
Festival on the Field is a fund-raising event, run by the parents' organisations of Sir John Lawes School and Manland Primary School in Harpenden. The Festival runs every other year and to date, has raised over £90,000 for both schools.
Find out more about the Festival on www.festivalonthefield.co.uk
Festival Timetable

Doors will open at 12:00, and the last act will finish at 22:45.
Terms and conditions
Gazebos – new for 2021
Gazebo pitches will be marked out in 4m x 4m spaces

No gazebo bigger than 4m x 4m will be permitted to be erected on the day. If this happens then no refunds will be given.

If you need a bigger than 4m x 4m pitch you will need to purchase 2 pitches, (but the total gazebo size may not exceed 4m x 8m if 2 pitches bought).

No gazebos will be permitted to be erected before Saturday morning at 8am.

Gazebos can be erected between 8am and 10am

Pitches will be allocated on a 1st come 1st served basis after 8am on the day of the event. 

If you wish to be next to friends who have also bought a pitch you must arrive and erect gazebos at the same time.

All gazebos must be securely staked – organisers reserve the right to ensure gazebos are taken down in very windy conditions.
Tickets & Conditions of Entry
We regret tickets cannot be refunded.
We cannot accept defaced tickets.
Programme timings are a guide and may be adjusted.
No charge for children under the age of 5.
Children under 11 must be accompanied by an adult and remain under adult supervision.
No glass will be permitted on site. Our Security Industry Authority (SIA) licensed stewards will search bags at the entrance.
You cannot bring your own alcohol, but there will be licensed bars on the site.
You will need to be over 18 to receive an adult wristband or to purchase alcohol. We will operate a 'Challenge 25' policy. That means that if, in our opinion, you appear to be under 25 we may require you to present identification to prove that you are over 18.
Please leave the site promptly when the performances end at 22:45pm. Please consider our neighbours when leaving by keeping noise and disruption to a minimum.
We reserve the right to eject anyone from the site whom we consider to be causing a danger or nuisance to others, or who may be under the influence of drugs or alcohol, or who may be in possession of illegal drugs or other substances.
The festival reserves the right to add, withdraw or substitute artists, and to vary the advertised programme and timings without being liable to pay any compensation whatsoever.
Photographic, video or audio reproduction of artists is prohibited.
Ticket holders' consent to inclusion in photographic, visual and audio promotion of the festival.
Vehicles and their contents are parked at the owner's risk.
We do not accept any responsibility for losses or thefts of any kind of property anywhere on the site.
No re-entry without a valid, undamaged, wrist band.
Wristbands and Re-entry
Wristbands will be handed out on arrival, distinguishing between adult and child ticket holders.
Only those adult wrist bands will be allowed to purchase and consume alcohol (see above).
Re-entry to the Festival is allowed only with a valid, undamaged wrist band. Do not remove wristband if you wish to re-enter the Festival.
Please bear in mind that sound levels may be high, which may not be suitable for some young children.
What You Can and Can't Bring
You are welcome to bring rugs and camping chairs, as seating is not provided.
No animals (except guide dogs) are allowed on the site.
You cannot bring your own alcohol, but there will be licensed bars on the site.
No glass will be permitted on site.
You are welcome to bring soft drinks in non-glass containers.
No barbeques of any kind are allowed on site.
Please do not light open fires on the site.