---
Buy tickets
Ticket Type
Price
Fee
Quantity
---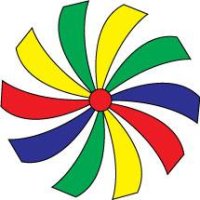 In this class, you will learn to make slime in different forms. Using glue and a few other ingredients, we will learn about the chemical reactions between the ingredients and how they interact with their environment using external forces (kinetic, magnetic, elastic, electro) and energies (thermal, magnetic and light energy).
The purpose of this class is to learn about chemistry, reactions, color, force, pigment and magnetism through fun and experimental hands on activities. 
Ages 8+
Sign up for 1 class or sign up for all 3 classes! (Not a drop-off)
~~~~~~~~~~~~~~~~~~~~~~~~~~~~~~~~~~~~~~~~~~~~~~~~~~~~~~~~~~~~~~~~~~~~~~~~~~~~
CuriousCity is a children's museum in Peabody, Massachusetts serving children ages 2-10.

Based on the initial success of CuriousCity in Spring 2019, the Peabody Cultural Collaborative (PCC) and the City of Peabody have turned their attention to designing and funding a permanent museum for CuriousCity. During this design and construction phase, CuriousCity will remain at it's temporary location at 205 Washington Street in Peabody at the City of Peabody's Leatherworkers Museum. Visit www.curiouscitypeabody.org for more information.

Mission: CuriousCity brings together children, families, and the community to imagine, play and learn.