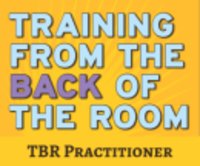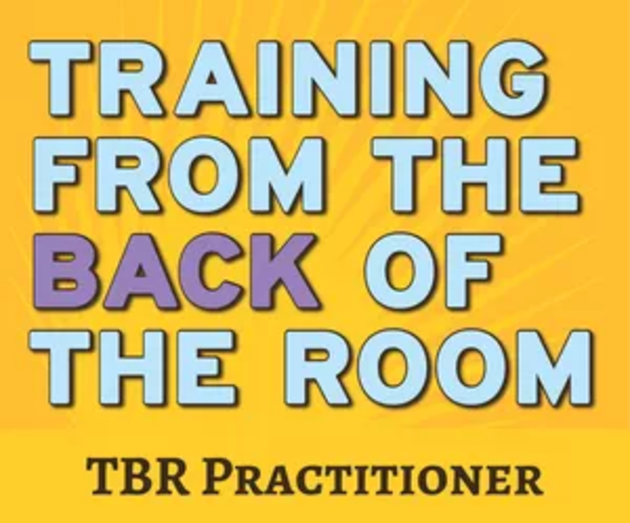 Course Description

The Official 2-Day "Training from the BACK of the Room" (TBR) Practitioner Class course is a globally-acclaimed, interactive, skills-building train-the-trainer class for anyone who is a trainer, teacher, instructor, coach, or facilitator of learning.
In this 2-day TBR Practitioner Class, you'll explore how the human brain really learns, which is very different from traditional assumptions about learning. And you'll be introduced to "cognitive neuroscience" concepts – the brain science behind all effective instructional design and human learning.
During the class, you'll explore six powerful learning principles based on the best of brain science. You'll be able to apply these principles every time you train, teach, instruct, or coach others. You'll also experience and collect dozens of interactive instructional strategies that you can use with any topic and any group of learners. You'll use the 4Cs Map – a powerful 4-step instructional design and delivery model – to create a training plan specific to a topic you already teach.
What will you learn?
1. All the brain-based, interactive strategies that you'll experience during the class are content-independent, meaning that you can use them with any subject or topic, even the driest or technical ones.
2. All the learning activities that you'll collect during the class are from 1- to 5-minutes in length, which means that they're really easy to insert into any class or training program. You'll create your own trainer's tool bag full of these short, quick learning strategies.
3. You'll experience everything you'll be learning about, including six major brain-science principles that make learner-centred, brain-based instruction so successful and exciting.
4. You'll design one of your own classes or training programs, using your own topic, your trainer's toolbag strategies, and the instructional design model called "The 4Cs Map." And you'll receive peer feedback during the class to help you polish what you've designed.
5. You'll leave with an awesome collection of resources: 2 books and 1 workbook; a trainer's tool bag full of activities you can use immediately; 6 brain-science principles, the 4Cs Map; innovative and interactive ways to use PowerPoint; fun learning aids; and dozens of other digital resources to enhance your own teaching and training skills.
What will you receive?
On successful completion of the course, you will receive the Training from the Back of the Practitioner Certificate. The certification will not expire and is a valuable industry known certificate in training, learning and development capability.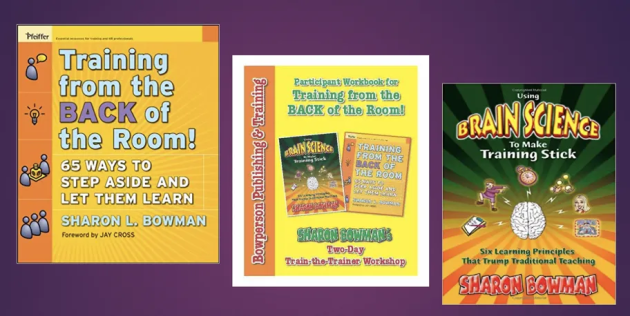 In addition, you'll receive a 55-page resource workbook that is only available with this program, as well as copies of Sharon

Bowman's best-selling books: "Training from the BACK of the Room!" and "Using Brain Science to Make Training Stick."
Are there any prerequisites for this course?
No formal prerequisites. Just an awareness that the course will provide an intense learning experience for you and then hopefully your students :)
How should I prepare for this course?
No pre-course preparation is required.
What makes us different:
Each class has a mix of trainers who are ICF certified, ORSC Trained,  and Training from the BACK of the Room! trainer, no other provider comes close to this level of expertise.
In addition, all of our Trainers are Scrum Alliance Certified Agile Coaches which means they have been assessed by their peers as experts in agile coaching and can also provide mentoring for aspiring CTCs and CECs. We are the only Scrum Alliance Coaches running this course in the UK.
We co-train whenever possible, we believe when learning a new skill you need as much support as possible and diversity of experience and opinion is important.
Venue Details:
Friends House is centrally located, literally directly opposite Euston Station. Making it very easy to commute from other areas of the UK and nearby London airports. It is also within easy walking distance of King's Cross and St Pancras International stations. Thus it is easily reached by all major rail, bus and tube services. Not to mention almost direct access from ALL of London's major airports and some of the minor ones too!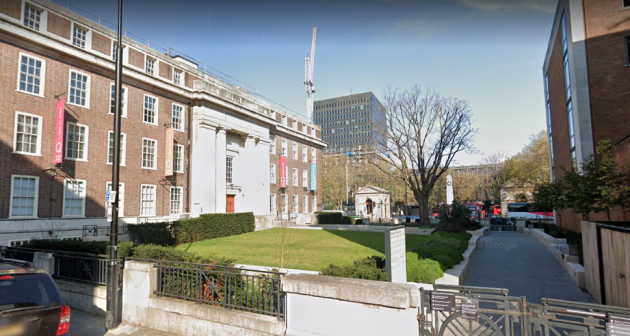 Registration price fully includes: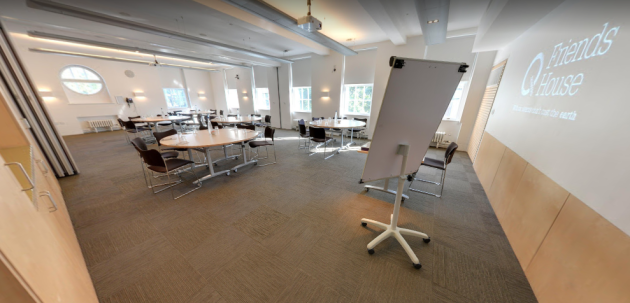 Course Format:
The course is a 2-day intensive face-to-face learning experience. The 2-day course focuses on equipping you with new tools, techniques and skills to be the best trainer you can be. It will be very interactive and by the end of it, attendees will be able to:

Apply six learning principles based on current brain research every time you train, regardless of the complexity of the topic, size of the group, or level of learners.
Demonstrate a variety of brain science elements important to human learning, using your own training topics.
Increase learners' attention, retention and engagement with learning activities that engage the whole brain.
Use the "4Cs Map" as a training design and delivery model for any brain-based instruction.
Choose from dozens of brain-based learning activities for all topics and all instructional formats: classroom, e-learning, one-on-one, small or large group training.
Access a collection of new brain science resources to enhance your training skills, whether you teach in real or virtual classrooms.
Create training classes and programs that combine your own topic and materials with the brain-based concepts and strategies from the program.
Explain to colleagues your understanding of the physiology of the human brain as it applies to learn, training and memory.
Become a member of an ongoing "mastermind" group of trainers who have as their community commonality brain science, the 4Cs map and a passion for learning excellence.
After Completion:

On successful completion of the course, you will receive a digital TBR Practitioner Certificate. There is no exam as the course is assessed by the instructor(s) during the course who will then provide the digital Certification afterwards.
Please note: You will ONLY receive the TBR Practitioner Certificate when you both days in full of the course have been attended and completed.
The certification will not expire and is a valuable industry known certificate.
This course is worth 16 Section C - SEU's towards Scrum Alliance renewal requirements completed with one of our CTC or CEC coaches. 


Meet the Trainer(s):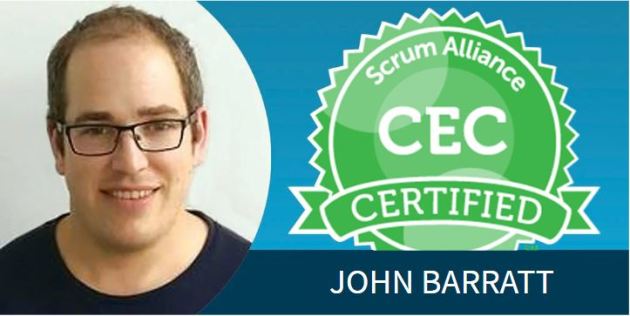 John loves seeing individuals, teams and organisations become the best they can be. He does this using a mixture of coaching approaches embedded with the agile mindset. John spends most of his time supporting Organisation to descale and self-organise relying heavily on his Systemic Coaching approach along with training the fundamentals of agility.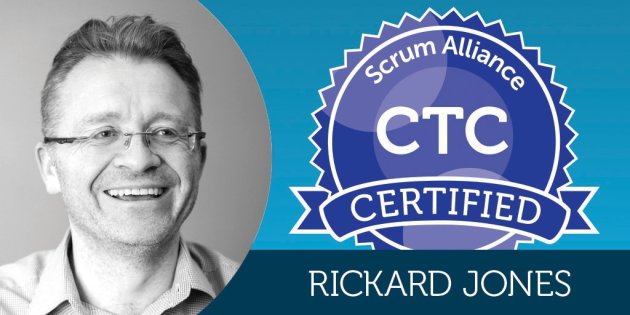 Rickard Jones has Enterprise experience in scaling Agile framework models at Team, Program and Portfolio level. Supported the world's largest scaled Agile Transformation for covering over 120,000 employees. Directly supported a Centre of Excellence for over 200 developers.
International conference speaker, co-author of the AgileHR Manifesto. Meet-up founder for Scrum Event and an experienced Trainer. Having trained client staff from Agile Fundamentals to Technical Excellence in XP to Agile Leadership courses. He is an officially accredited trainer in Management 3.0.
For full terms and conditions please visit our website:
http://agileaffinity.com/event-and-training-terms-and-conditions/
If you would like more information or to pay via invoice please email; talk@agileaffinity.com or call 0330 223 4657.