---
Buy tickets
---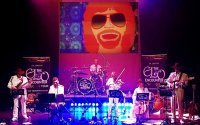 The only band performing a tribute to the original ELO. The
Electric LIVE Orchestra offer a warm and affectionate tribute to ELO's
former glory days of the famous Jeff Lynne line up. An adventurous live set
includes ELO's most popular hit singles along with some lesser known album
tracks. A night to remember!