---
Buy tickets
Ticket Type
Price
Fee
Quantity
---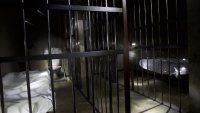 This operator is a blind spot for us at Unboxd, we're looking forward to visiting games in the heart of London's Shoreditch. Join us for a double-header of escape room fun.
From the Operator
Prison Break
You are sentenced to life in a maximum security prison. With all appeal requests denied, your only path to freedom is to escape. A sudden riot provides the perfect opportunity.
Bunker
Early 80's, the peak of the Cold War... a nuclear launch sequence has been started by accident. The whole world is about to end. You are a team of special agents sent to find out who did it and to stop the launch at any cost. You are our last hope, and if you fail, the whole world will end.
Pricing
______
** Select one from alcoholic, caffeinated, fizzy, juice or other drink items.